The global-pandemic COVID-19 escalated the online buying and selling behavior. We will discuss How to Earn Online in Pakistan via various ways like freelancing, affiliate marketing, blogging, etc.? Online earning is a full-time profession. However, we suggest users starting it part-time and expand to full-time. Anyways, we have elaborated on several online earning schemes in this article. All these solutions will help you grow your monthly income. Additionally, you will also have a business of your very own at the end of the day. Online earning in Pakistan is a hot topic these days. And we will keep updating our readers on topic in near future.

This article will provide you with helpful advice on how to become a successful freelancer. And you will be able to bring in extra income from your skills. Let's get started!
How to Earn Online in Pakistan as a freelancer?
Freelancing is an attractive option for those who want to work without the hassle of dealing with an uneducated employer. If we ever survey Pakistan, we will find most people cursing their employers and working environment. There are many types of professions one can opt for as a freelancer. However, all these professions require their own specific set of skills. Freelance writers are one example of this type of work, and there is always a demand for quality writing on blogs, websites, and social media platforms such as Twitter or Facebook.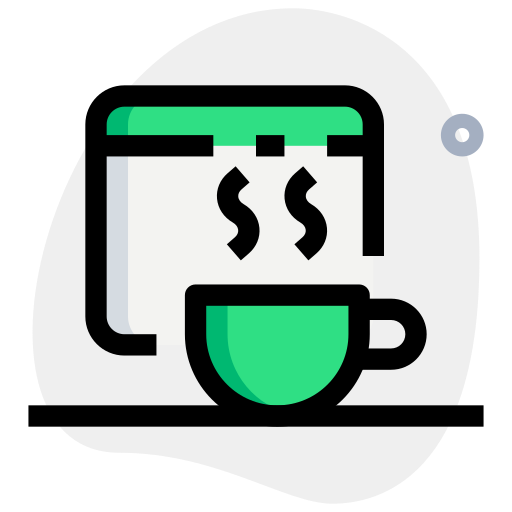 The world is changing at a rapid pace, with more people demanding freelance services than ever before. The race of establishing a business or brand is growing, and people are willing to hire freelancers. The economy is growing to become a micro-economy. People have a high buying power, and opportunities for hiring people from Asian countries are also available. Therefore, most Europeans who want to establish a brand or business look towards Asian countries. The high exchange rates are beneficial for both employer and employee. Consequently, this has led to a spike in demand for skilled professionals who can offer their skills via the internet or mobile app platforms on-demand. Freelancers are taking advantage of these opportunities by selling their services remotely without permanent office spaces, traveling costs, and staff overhead.

The top 31 freelancing skills for online earning in Pakistan are as hereunder:
Writing
Editing
Video Editing
Graphic Design
Copywriting
Videography
Photography
Translation
Website Design
Website Development
Mobile App Development
Artificial Intelligence (AI) Development
Independent Sales
Career Coaching
Audio Transcription
Voice-Over Acting
Tutoring
User Testing
Survey-Taking
Blockchain and Cryptocurrency Programming
Amazon Web Service (AWS) Development
Search Engine Optimization (SEO)
Excel Management
Data Analysis
Online Security and Ethical Hacking
Accounting and Bookkeeping
Illustration
Virtual Assistance
Delivery Service
In upcoming sections, we will mention the opportunities you can opt for as a freelancer or businessperson for online earning in Pakistan.
How to Earn Online in Pakistan By Joining Affiliate Programs?
Do you want a lifestyle change? If so, then affiliate marketing could be the answer. Affiliate marketing is an easy way for anyone with a social circle to earn money online in Pakistan. You can do affiliate marketing following few easy steps. All you need is a personal computer, laptop, or mobile phone with internet access to earn money online without quitting your jobs.
First of all, you have to find an affiliate program that interests you. Then, you have to find products or services for that you can find customers. Once you have an affiliate program of your choice, register for it in few easy steps. The affiliate network will issue you a unique identification link that you can distribute. Anyone who will use this link to perform a purchase -will bring you your commission or percentage. Affiliate programs capture the IP or browser of the visitor, and even if they purchase with the next 30 days without using your URL, you get the commission.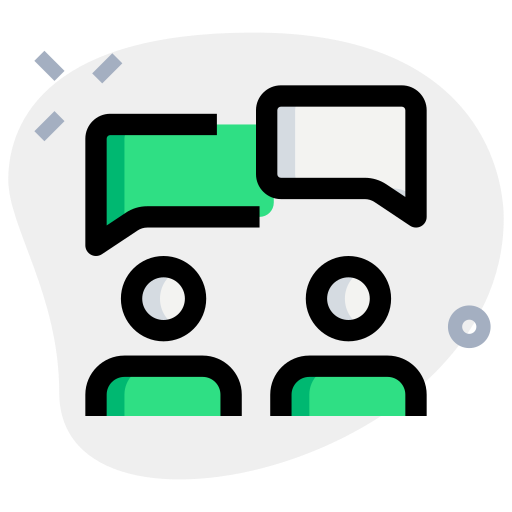 You can do this by writing and adding affiliate links and promoting through platforms like Facebook, Instagram, Twitter, etc. Additionally, you can build a blog from scratch and start writing posts and attract customers. However, if you initiate or join a blog for the purpose, Adsense can bring you handsome cash per visitor. All you need to do is selecting good selling products with low online competition.
Affiliate programs for Pakistanis are Daraz Affiliate Program, Amazon Affiliate Program, or other online selling platforms that offer affiliate programs. There is another way of doing affiliate marketing, and that is by selling digital products. You can sell products like websites, memberships, or other software to professionals and businesses. The best affiliate program s the one offered by Infinity Binary. You can explore their Affiliate Program by following the link.
Why are you waiting? Do take action now and contact us to join our affiliate program!
How to Earn Online in Pakistan By Writing?
This blog section will explore how writers can earn money in various ways depending on their skill set and goals. I wanted to write this section because I know people who think that they cannot be writers. If you are reading this, then you are probably one of them. You might have tried writing before and did not succeed, or maybe your friends and family told you that it is not the right career choice for you. However, that is not the case if you are passionate. Everyone starts as casual writer so did I.
All you need is a constant reading, and writing with a habit of correction until perfection. Learn various styles of writing and also learn how to write effectively. It is also important to understand the importance of effective communication. All these efforts that you will make during the initial phase of your career will pay back. And you will be successfully generating online earning in Pakistan.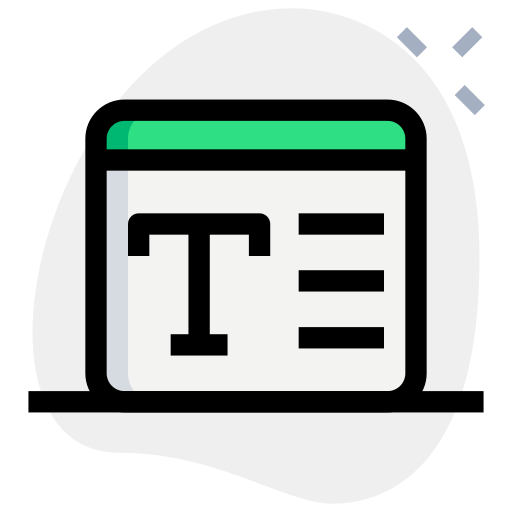 It is possible to make a living as a writer! There are many ways to do so; by freelance writing on sites like Upwork, Fiverr, or Amazon Affiliates, publishing books through major publishers such as Penguin Random House, or self-publishing on platforms like Kindle Direct Publishing (KDP). Another side of writing is joining it with Amazon Affiliate Programs. To become a successful writer and sell products, you should start your blog and start writing following the Editorial guidelines we have mentioned here in detail.
To start a blog, you need as little as 15k Pkr investment in Pakistan. The amount we quoted here is a valid offer by Infinity Binary.

You can signup to our platform and our support will be available to you, 24/7.
How to Earn Online in Pakistan By Reviewing Products, Places, or Services?
Reviews are a powerful tool in the world of business. In this blog post, you will learn how to take advantage of reviews and make money online from home by doing it. Reviews can be your best friend when it comes to making money online because they can provide a competitive edge for your or your clients' business if used properly.
You may think you know everything about reviews, but I will share some tips with you on how to get paid for writing them – so keep reading! When someone leaves a review on Facebook, Yelp, or any other social media site, they leave their thoughts and opinions about what product or service was.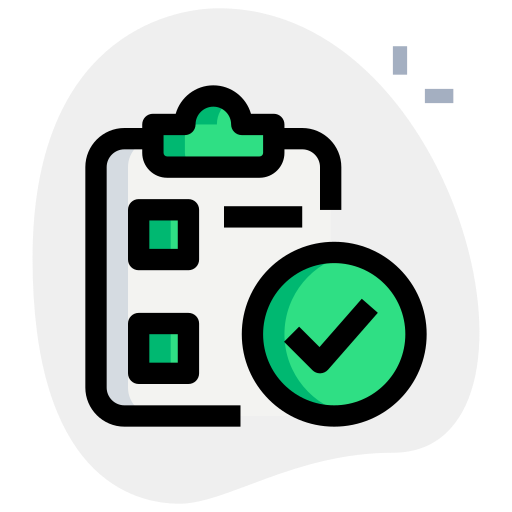 In 2021 it is not like the old days anymore. Companies pay people to review their products or services where hundreds and thousands of influencers promote these businesses. Mobile phone companies reach out to tech bloggers, universities reach out to educational bloggers, and Food manufacturers also place offers to cooks or food experts to share products with their followers.
You have probably heard that there is no such thing as free lunch. And this is the case of reviews. When you review a service or product, companies pay you for it. This process of promoting products and services brings a chunk of money to these social media influencers.
All you need to do is build authority in your niche. And it is not a get-rich overnight scheme. You have to put effort into building a loyal audience that likes your content. And you will be earning online in Pakistan without investment.
How to Earn Online in Pakistan By Blogging?
The days of earning a living from blogging are long gone. Gone are the days of monetizing your blog with Google AdSense and affiliate links by copying content from all over the web. Blogging is no longer an easy way to live life on the shingle. There is too much competition, not enough traffic, and the blogosphere has now saturated for years. But that does not mean you cannot earn money doing what you love. Here is how to start earning by writing a blog post and doing what it needs.
First of all, you need to consider your readers just humans like yourself. Take care of their time, and address their problems. Always write in-depth content that gives an exact picture of the subject to your reader. You should include all the necessary information after doing thorough research.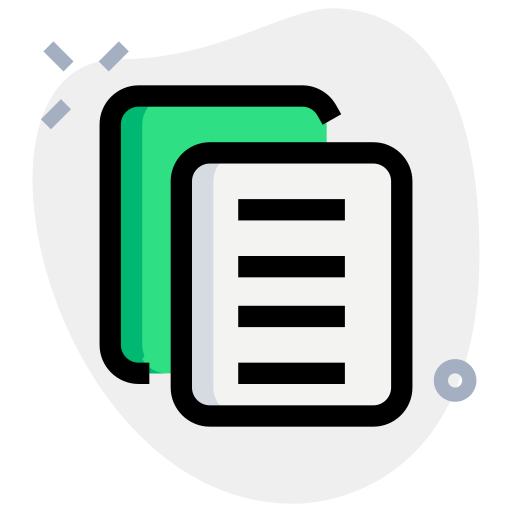 A blog post intro paragraph should be engaging so that readers are encouraged to read on. It should include the blog topic, tone, audience, and title to attract readers who might find it reliable enough for them. Write about something people want to read about: No one wants to read another article about how someone quit their job and started traveling around the world – there are tons of articles on the subject! Instead, write productive posts. Help people. Write about the problems of people and help them grow. Show people the different ways of selling their expertise.

A few examples are
5 Career Tips To Help You Find Your Dream Job.
How to learn new skills that pay off, and write about the trending skills.
How to find new clients without spending any money.
How to start a business at low cost.
How to be patient while struggling to build a business.
How to partner with skillful people for better business and improve product quality.
Why and When to quit a job that is sucking your creativity, future, and personality?
How to Earn Online in Pakistan by Teaching or Live Coaching?
It is crucial to mention that coaching is different coaching and teaching are different from one another. Also, these two fields are distinct from course-selling. In teaching, you educate students on what you have learned. Whereas in coaching, you deliver the lecture as per the need of your student.
What is coaching and teaching, how do coaches earn their income, and why should you consider becoming a coach. We'll also provide tips for getting started and sharing examples of successful coaches. Ready to learn more? Let's go!
Are you interested in earning money as an online coach? Want to know how you can get started today? Let's explore!
The internet is a great place to earn money by teaching online. Most of the searchers are learners. Every time someone performs a search on search engines like Google, Bing, Microsoft, Safari, Firefox, etc. People are searching for answers to their questions. Take an example of this article, you were searching for "how to earn online in Pakistan," and you came to visit.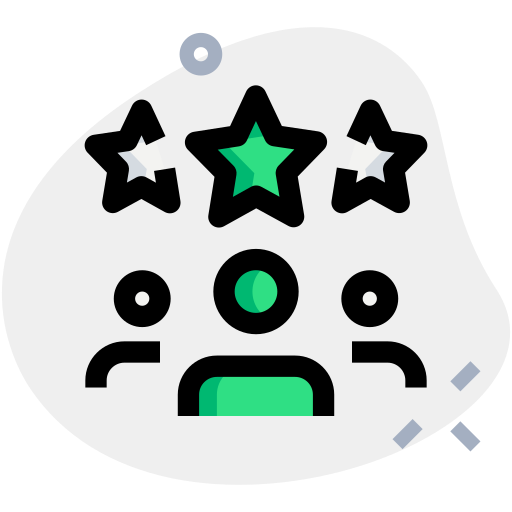 You can choose whatever you want to teach. Plan your lessons and then upload them for people from around the world to learn. You can teach via webinars, videos, audio, and conference calls. This article will explain how you can do this.

What is teaching?
Do you have formal qualifications from a college or university degree? If yes, you can teach students their course subjects. You can tutor students online, help them solving their assignments, and educate them on-demand or as a full-time tutor.
What is coaching? Coaching involves providing advice or guidance on matters such as personal development or professional skills. You may be able to find work teaching classes in your area of expertise if you have formal qualifications from college or university (e.g., degree). However, in many cases like online earning and SEO, etc. All you need is a provable experience of these technologies. Many people need help with specific aspects of life that they don't find easily in school courses or online platforms like Udemy, Coursera, and other distance learning platforms.
For example, when I was starting, I wanted to learn many things, from making a blog to writing and publishing content. I had to deal with the SEO tactics on my own, so on and so far. Thus, I needed specialized courses that can give me one-on-one advice on all these various sections of my entrepreneurial venture. You can find and develop such courses/webinars or offer one-on-one coaching facilities to students or learners online.
How to Earn Online in Pakistan By Selling Courses Online?
This section will explore some of the different ways you can earn by selling courses and how to create one that people want to purchase. There are different types of courses as per difficulty, pre-requisite courses, and time investment. You can create courses on various subjects. A list of high-demand course topics is hereunder for your further research.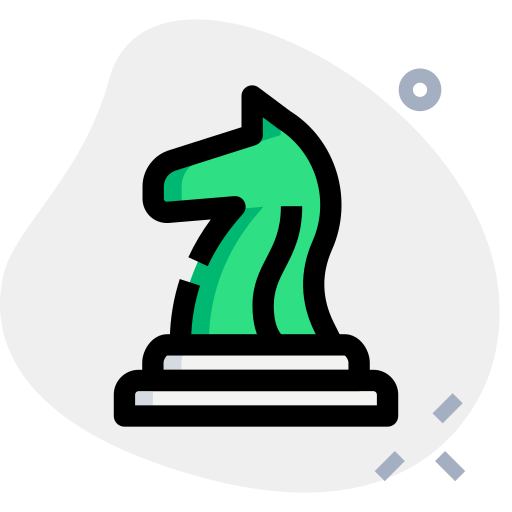 How to create a course? It is easy to create a series of lectures on topics you are an expert in. Start with outlining and proceed to write a script.
These topics can be any that we have above mentioned or you think people are searching.
How much should you charge for it? There are three main types- instructional, inspirational, or informational.
An instructional course teaches new skills like coding or drawing. Inspirational Subjects guide personal growth like finding happiness or achieving success. Informational Courses teach about topics like nutrition and fitness without advising on life choices.
You have to decide the cost of your course according to the lifetime value of the information you are about to deliver. Additionally, you must understand the number of people you want to market your service or product and the buying power of that community. The cost you charge for your work increases by your level of expertise in the industry. And, the rarity of the subject also creates an impact.
Some of the best selling online courses are:
You can explore Udemy and other online course selling platforms to take an idea. Apart from these platforms, you can visit forums and read people's demands.
How to Earn Online in Pakistan By making videos?
How do you make a living on YouTube? Well, it's not easy. That's for sure. But luckily some tricks can help you out if you want to start earning money from your videos! One of the first things I would recommend is figuring out what kind of channel you want to have and how that will fit into your life outside of YouTube (i.e., family obligations). You can also work with brands to create sponsored content or put ads on your videos so they generate revenue for both yourself and the brand.
Traveling Experiences and Moments sharing.
Let's explore the world of travel blogging and how you can start earning money just by traveling. To become successful, all you need is a camera, a computer or tablet with internet access, and an interest in exploring new places. You will create content for your blog that includes photographs or videos of where you've been and what you did there. This content may take the form of posts on the site's home page as well as other pages dedicated to your adventures (i.e., "My Trip to Iceland"). If people like what they see when they visit your site, they might subscribe to it for free via RSS feed or email updates so that they won't miss any future posts about your travels.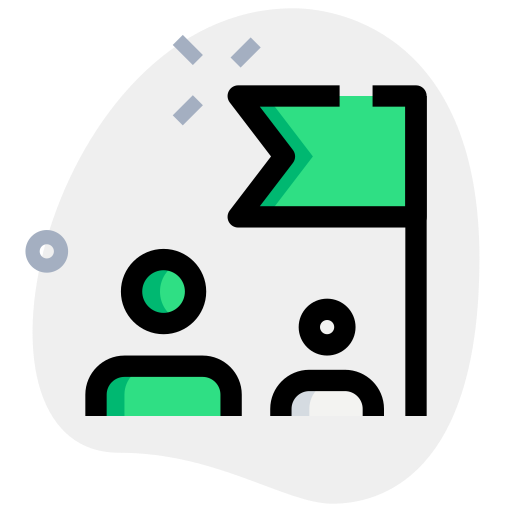 Cooking and broadcasting online.
If you are looking for a way to earn extra cash, consider cooking. Cooking is not as easy as it may seem, but with time and practice, anyone can learn the basics of cooking. The best part about this gig is that you get to cook food for other people! You could be in charge of creating family favorites or even exotic meals from all around the world. Additionally, there are many different ways to monetize your skills by charging people per meal or per hour (just like any other service).
You don't need any special qualifications to start doing this work so if you're interested in earning some money while satisfying your culinary needs then start cooking today!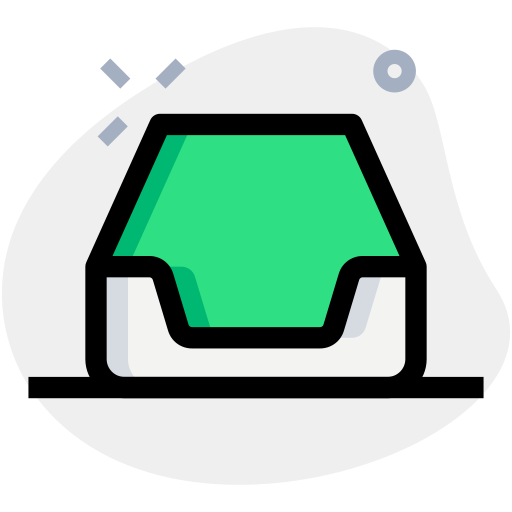 Mentoring online.
Mentoring, in most cases, is unpaid work. However, there are some situations where people can earn by mentoring. A person might get paid for their time and experience if they are a professional mentor. In this case, the mentor is receiving compensation for the knowledge and skills that he or she has gained over time from his or her profession to help someone else develop those same skills. This type of mentorship often happens in an organization setting like a company or university so that there's a formal process for assessing whether someone should be given more responsibility based on their strengths and weaknesses as well as giving them feedback when needed.
It's also possible to make money through informal mentorship relationships with friends and family members who want advice about how to do deal with various life events. Some people do mentorship by giving economic-related pieces of advice, relationship building, personality building, etc. On YouTube or other video sharing platforms.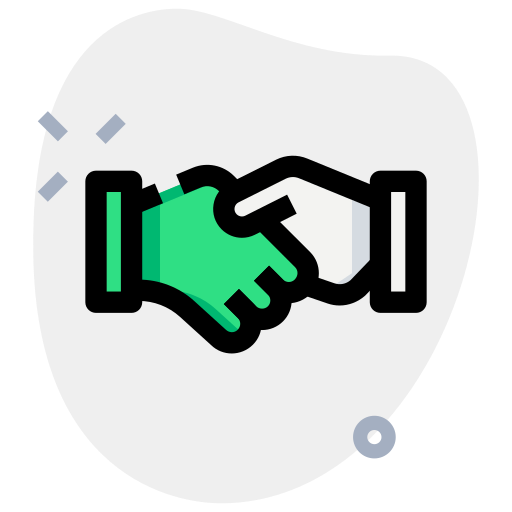 Gaming Videos
Do you want to get paid for playing games? If so, then this blog post is for you! I am a video game addict and I love getting in on the action. Just one more level can turn into hours of entertainment with a little bit of luck. And now my addiction has turned into an opportunity; thanks to Twitch's Partners Program. This program allows gamers like me who have built up their following on Twitch to receive money from the ads that run during their streams. It's easier than ever before to earn by gaming! Gamers can make money by streaming through Twitch without having huge numbers of followers or viewers. The same video can be streamed on video-sharing platforms like YouTube and social networks like Facebook etc.
How to Earn Online in Pakistan By Selling Products?
Do you want to earn a second income or own a business? Make money online by selling products. It's easy and fun! All you need is a computer or tablet, internet connection, some free time and an idea of what product to sell. There are plenty of opportunities for engineers, doctors, writers, and teachers. Every type of content marketing in Pakistan can help you earn handsome money. This post will discuss the pros and cons of Daraz, Amazon FBA, Olx Pakistan, and Personal E commerce-store. We will help you determine which platform is best suited for your business or product.
If you want to sell online in Pakistan, Daraz is the best option with millions of customers in Pakistan. However, If you are willing to sell products outside Pakistan, you will find Amazon super effective. Then there comes the market for selling old stuff or online auctions in Pakistan. For auctioning online in Pakistan, I would suggest going with Olx. Else, if you want to build your own business in Pakistan and grow by putting effort into it. I would suggest you open your e-commerce store in Pakistan. The products that you can sell online are unlimited and online businesses will grow in the upcoming days. So now you can choose for yourself which model suits you the best.

Here is the list of top 20 products that you can sell online in Pakistan:
Mobile Phones.
Bed Sheets
Towel.
Headphones / Earphones
Men Shoes
Beauty & Health products
Women Jewelry
Women Clothing
Women Makeup
Ladies Handbags.
Home-Decoration Products
Rugs and matts
Wooden Calligraphy
Mattress Protectors
Kids wear and Baby products
How to Earn Online in Pakistan By Surveys?
Many people are not aware of the fact that they can earn money online by filling out surveys. Surveys offer an opportunity to show your opinion, make a little extra cash, and have some fun in the process. This blog post is about earning money from taking online surveys for various companies across many industries. There are several survey sites on the internet today, but it's essential to find legitimate sites before starting as this could be very time-consuming if done improperly. It's also important to mention that most survey sites will require some demographic information before allowing you access to their site. However, the one that I recommend is Swagbucks.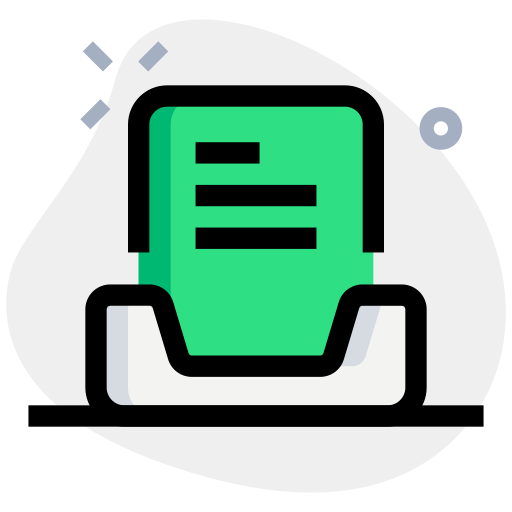 Potential of earning online in Pakistan.
Pakistan has a population of approximately 190 million. Despite such a large number, Pakistan ranks among the poorest countries in the world and is ranked 134th out of 187 on the Human Development Index (HDI). This means that 54% of Pakistani people live below the poverty line. The life expectancy is only 67 years for men and 72 years for women. Many people cannot find traditional employment opportunities because most jobs require at least ten years or more experience in their field. Apart from these issues, due to lack of education and professional etiquette, available opportunities prove fatal for people willing to grow. Whereas, people in developed countries are highly paid and invest in establishing businesses. They find economy workers with less rights in foreign countries and help freelancers fund their career.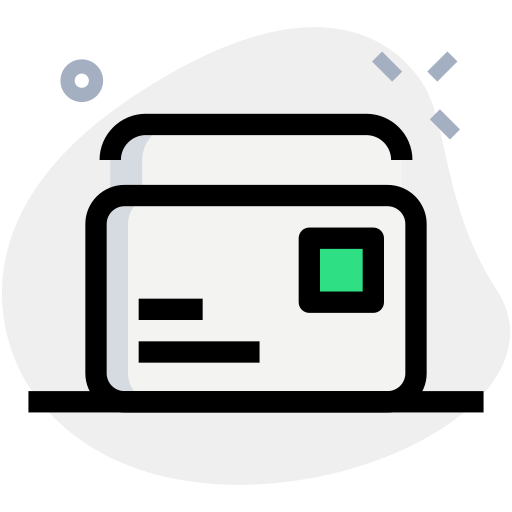 You can earn by offering freelance services or finding customers from European countries. Learn more about online earning without investment.
Is online earning in Pakistan without investment possible?
There are hundreds of freelancing jobs that can help you earn in 2021 without any investments. However, all these methods are competitive and difficult.

Can you earn money online in Pakistan by typing?
Yes, you can earn by finding paid typing jobs on Fiverr, Freelancer, People Per Hour, and other freelancing platforms.
How can I earn 50000 per month in Pakistan?


You can earn more than 50,000 by participating in Infinity binary affiliate program. This affiliate program is specially designed for students and people on job. Sell high demand software, website, and services and earn your hefty percentages.
What are the
online earning websites in Pakistan?
There are many sites like Fiverr, Upwork, and Infinity Binary. Or you can make your blog to start earning.
How to earn online in Pakistan with low investment 2021
You can earn by investing in making a blog for as low as 25,000.
Earn money online in Pakistan without Investment – 2021
How to earn money online in Pakistan without Investment? There are more than 7300 freelancing websites in the world that allow you working online from the comfort of your home. However, it is not easy as you need to improve your skills and communication in the English language.
There are hundreds and thousands of Pakistani freelancers working online for international clients from around the globe. We already have written a detailed article on how to earn online in Pakistan, but we mentioned few paid tips in that article. In this article, we will mention places or platforms from where you can earn money online without investment.
Let's first discuss the perks of freelancing in Pakistan. First of all, you start earning in other currencies like the dollar, euro, pound sterling. And the conversion rates are high. This gives you an upper edge as you can earn more in little time. Secondly, the work ethics of European countries is way better than in the local community. This allows you to build a portfolio that helps you improve your career as a freelancer, and you can become a product owner in a short time to come.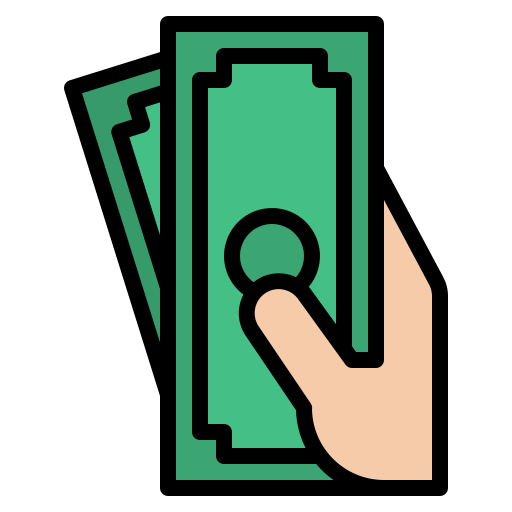 Thirdly, you gain the knowledge of excelling and progressing economies. The projects that are usually posted over the freelancing market are sophisticated, trendy, and ahead of our local market. This first-hand experience on such documents, thinking patterns, and concepts help in every phase of our life. You can implement various ideas after market research in the local Pakistani market. As successful business ideas of Europe finally get their way into the progressing markets like Pakistan and India.
There are various other benefits of freelancing in Pakistan. And we will discuss the famous freelance websites in Pakistan and how you can earn from these websites. If you want to work online and generate money without making any investments, you'll need a source or platform. People can create accounts on many sites and earn money from them, according to sources, or freelancers already making money. We'll go over those sources in depth in this essay.
Here are the tops 17 ways to Earn money online in Pakistan without Investment.
Selling Photos – Nature – Abstract – Beauty
Creating Videos – How-To – When – Where – Who
Copywriting or Proofreading – Sales – Leads
Teaching English – Arabic – Chinese – Korean students
Recording Podcasts – News – Current Affairs
Content Marketing – Blogging – Website
Translation – Interpretation services
Selling Photos to Earn money online in Pakistan without Investment
If you are an excellent photographer and can capture breathtaking scenes then you must try selling photos on freelancing platforms. You do not need to have a degree in filmmaking and drama to capture photos. All you need is a sense of photography and photographic aesthetics. There are various online platforms where you can post your images for a worldwide audience. High-paying photo selling sites are Shutterstock, Photoshelter, and Getty Images. However, you might need an expensive camera to get your hands into this industry.
Don't lose hope, I wrote this for those who don't want to invest. Now, for you guys, you should start creating icons and logos. I love a site that allows freelancers to sell premium icons. You can take a look at Flaticon (my most favorite for free icons), and Shutterstock. Additionally, you can design and sell logos, packaging designs on Fiverr and Upwork. And this was you can Earn money online in Pakistan without Investment.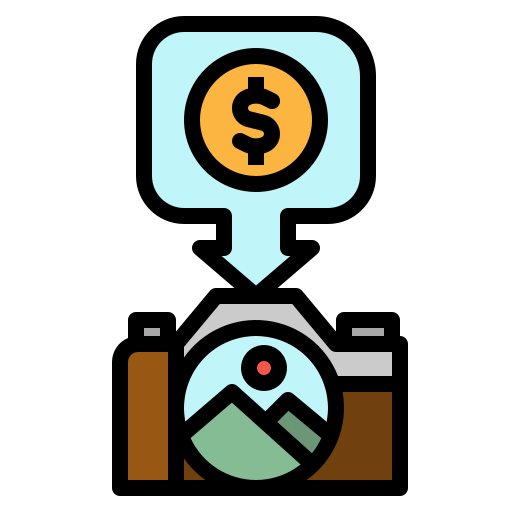 Selling Videos to Earn money online in Pakistan without Investment
This needs a little investment if you want to become a YouTube star. Otherwise, you can head over to canva, PowerPoint, and other Adobe software for animation making and selling them online on Fiverr and Upwork. There are free animations software available, and you can use them for your paid projects. You can do character animation, animated Gifs, Whiteboard animation, logo animation, animated intros, short video ads, and other stuff.
Additionally, If you have a good camera phone, you have endless opportunities. You can do all the stuff from taking pictures to videos and trips or reviews on YouTube and sell short clips on stock footage markets. Go here and see how people are selling these services on Fiverr.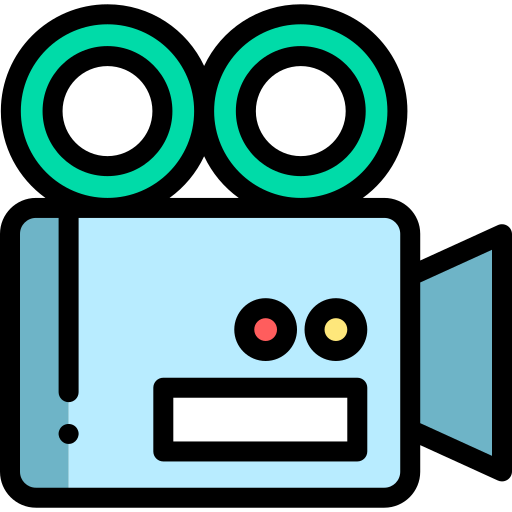 Copywriting, Writing and related services to Earn money online in Pakistan without Investment
This is one of the saturated industries where many people jump right after watching videos on freelancing and all the shout-outs that YouTubers have made. However, many people aren't good writers. It is not about writing a passage but about delivering the ideas and making sense for everybody.
Some texts are written by non-professional writers and we find them hard to read, comprehend, and understand especially when it comes to Engineering books. Although I am a Civil Engineer by profession and not a professional writer, writing is a sense that you need to develop by reading extensively and chatting in the real world, and have developed that sense to a reasonable extent.
Anyways, you can start offering your services in various niches, and the writing industry is gigantic. There are hundreds and thousands of topics, researches, fast-paced life, ever-growing technology, the importance of technology, benefits of education, and what else or what not? We need to produce a manual, write on blogs, websites, E-books, Pdfs, Communicate, etc. Did you know these tips for online earning in Pakistan? If yes, please leave your comments in the section below.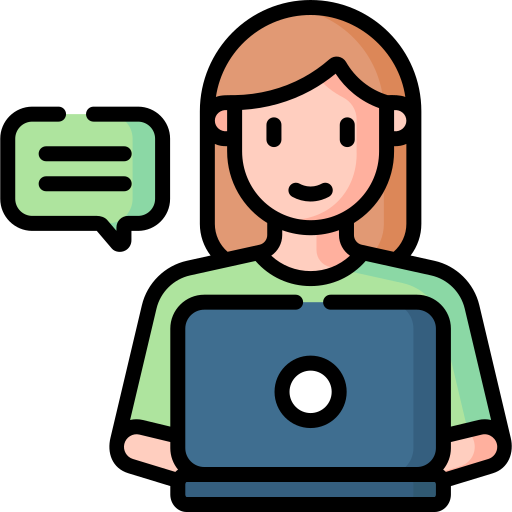 All these duties demand copywriting or writing skills. You can also get into the Academic writing industry. There are various sites like Writerbay, Writeraccess, Essayshark, Nerdyturtles, and Academia Research that provide you an opportunity to earn by academic writing. There are numerous ways to Earn money online in Pakistan without Investment in writing industry.
There are tons of legitimate site, please don't fall for fake websites. Do search for the reputaion of site using google, yelp, and other internet watchdogs. Freelancing world offers many such opportunities other than Academic writing.
Teach English to Earn money online in Pakistan without Investment
None of the opportunities we are discussing here are getting rich overnight recipes. You can earn a handsome amount of money by teaching students around the Globe just the English language. Countries like Saudi Arabia, China, India, Korea, Japan, and Russia invest heavily in learning the English language. And there are dozens of credible websites where you can offer your services as an English Language tutor. And if you think that your spoken language skills are weak, you can offer chatting services on platforms like Cambly.
Sites that hire freelancers for such purposes are Teach Away, iTutorGroup, VIPKID, and Palfish. However, you might need to have a certificate proving your English language proficiency. Most platforms require a TESOL certificate. You can read more about TESOL on their website, but it is quite expensive. I would suggest trying a Udemy certificate or other affordable certificates as they start from as low as 10$. And you can read these blogs for a more in-depth understanding of the topic. 10 Ways to Get Started Teaching Abroad.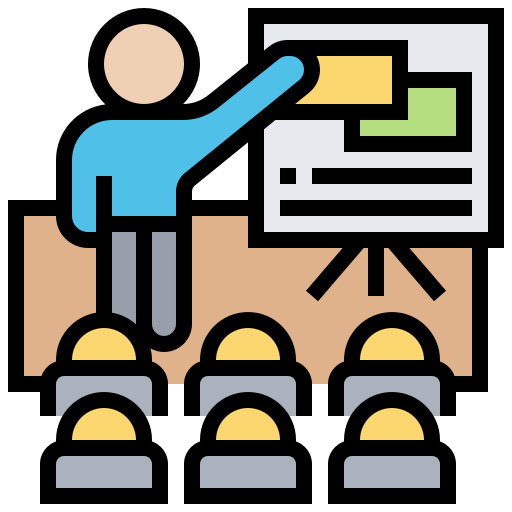 Podcast – make money online in Pakistan
This is one of the fastest-growing engagements on the internet. People like listening to podcasts and it kind of help enjoying while you are alone. All you need to do is purchase a mic in less than 20 dollars and start your podcasting career alongside voice-over jobs on Fiverr. There comes the crazy part, as we told you that you don't need to invest any money. Yes, you do have free options, signup for a free Text speech program and start converting your script to launch a successful podcast. You can then upload those podcasts on different platforms like Google Podcast, Apple Podcast, etc.
I suggest podcasting alongside other freelance jobs or online business. As, podcasts alone don't bring a huge success in little time.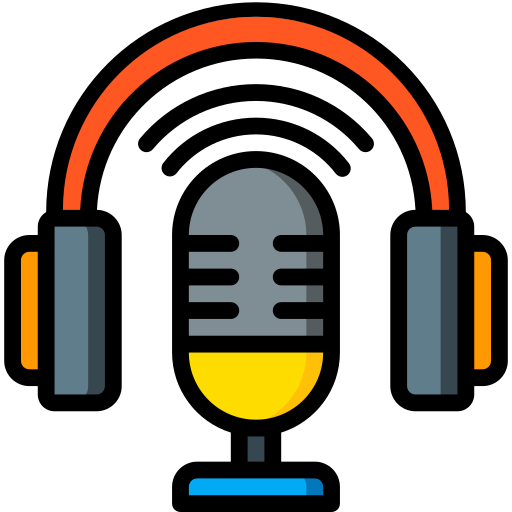 Content Marketing – Earn money online in Pakistan without Investment
Content marketing or blogging is one of the top-notch skills to earn money online in Pakistan and elsewhere. There are hundreds and thousands of opportunities in this industry where you can earn by partnering with Google AdSense, Ezoic, or other PPC, PPM companies. We will publish a separate guide on how to earn online in Pakistan by blogging in the upcoming days. However, for this article's sake, you must know that there is a lot of potential in this industry. You can launch your products or promote your business or service using your blogs.
The blogging industry allows you to do affiliate marketing. And the affiliate marketing industry itself is quite big. You can market products of Amazon, Udemy, and other tons of different website that allow affiliate marketing.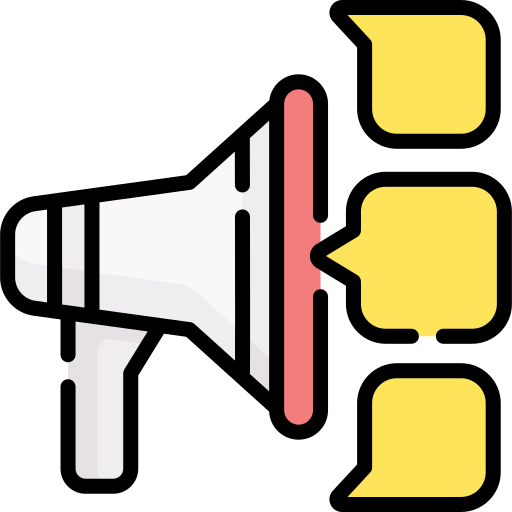 Translate for a living – Earn money online in Pakistan without Investment
This industry is really big. And you can earn by doing various jobs from translating dramas, blogs, and video documentaries to documents and day to day affairs. There are various sites that offer jobs to freelancers but you need to understand that your skills should be top-notch. The best company in this niche or category is Flex Jobs and there are dozens of other websites. You can find them just doing a simple search on google.
Recently, we had a famous drama series in Pakistan that actually was scripted and directed in Turkish language but later dubbed into Urdu language for viewers on PTV Home and YouTube.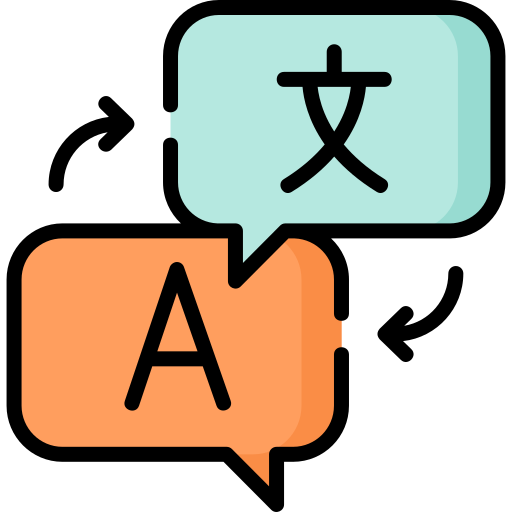 Drop shipping – Earn money online in Pakistan without Investment
This is an e-commerce business model that allows you to earn by selling anything. It also doesn't require you to invest in purchasing anything pre-hand or store them in your godown in hope of future sales. All you need to do is have pictures on your portal of samples that you can purchase or simply lend from other sellers. And start promoting your services online. As soon as someone purchases a product from you, you can order the product at the address of your customer. The exact business model might be a little different on the ground in functionality but the concept is the same.
You can earn money online in Pakistan without investment by completing simple typing jobs. There are tons of jobs available on freelancing platforms. The best way of earning by typing is Transcribing. Dozens of site offer transcribing services like Rev, and other. The job is simple, you will be provided an audio or video file that you have to transcribe. In other words, you have to convert a video into text. You cannot use speech-to-text converters for the job as you will have to write inside their designated platform.
You cannot copy/paste anything there. You must have a strong command of the English language to become a successful transcriber. And these jobs are the highest paying jobs in the freelancing industry. Please be aware that there are hundreds of scammers trying to rip you off of your belongings. They ask you to purchase packages to earn a job. Please don't do that, they are all scammers.

Online earning websites in Pakistan without investment 2021
Best Online earning websites in Pakistan without investment in 2021 are hereunder. We will discuss all of them in detail for our readers so they may earn money working on them from the ease of their homes.
Fiverr – Online earning website in Pakistan
The purpose of Fiverr is to alter the way the world works together. Fiverr is a platform that links businesses with freelancers who provide digital services in more than 300 categories.
Fiverr is an online marketplace for freelancing services based in Israel. The organization provides a marketplace for freelancers to sell their services to customers all over the world.
Fiverr is the number 1 place to start your career as a freelancer. However, to earn constantly from Fiverr requires you to invest your time heavily in learning skills that you want to offer services in. It is not required for you to be an expert before offering any such freelancing services. All you need is to be better than the person who is posting that request over Fiverr.
We will show you from start till the end how to place an order on Fiverr. Start by registering an account on Fiverr just like you register for an email. It is not smart to show the registration process as if you want to offer your services as a freelancer, you must have the skill of doing these preliminary steps. However, once you have completed your profile creation on Fiverr, you can follow this tutorial. However, if you still want a tutorial follow the video series by Hisham Sarwar on YouTube.
Fiverr is a marketplace that allows you to make 6 gigs on an initial stage. Your gigs are the services or skills that you want to offer other people. For example, you can write a blog (learn how to write effectively here), design a T-shirt, or make a logo, you can make a separate gig for all of your different skills. Initially, you have to bid on projects that Fiverr display in your profile, and you can place a bid on 10 orders per day.
It is essential to communicate properly with the client. Don't jump right over the client by asking for a project award. Instead, fight for it and win it by showing your understanding of the project and your cost. Initially, you might face challenges but once you are established, Fiverr will give you tons of work online. However, you must keep into account your Fiverr ratings and feedback of customers. Always deliver the project before the deadline.
You must keep your profile active all the time whenever you are willing to take orders. The system keeps a note of your efficiency, response time, and overall rating provided by customers. Join us to learn more on online earning in Pakistan.
Upwork – Online earning website in Pakistan
Upwork, originally Elance-oDesk, is a freelancing website based in the United States. The Elance-oDesk merger was renamed Upwork in 2015, and the full name of the organization is now Upwork Global Inc. Upwork is currently situated in the California cities of Santa Clara and San Francisco. Upwork is a global marketplace that links businesses with freelancers, independent talent, and agencies. Where businesses and freelancers collaborate in novel ways to make money.
Upwork is another great website for freelancers. The working style of Upwork is different as compared to Fiverr as it doesn't allow you to bid on projects for free. Upwork awards every new user 20 connect per month for free. You use these connects to bid on several projects.
You can bid on projects starting from as low as 1 connect up to 6 or 8 connects per bid. Recently Upwork introduced a 1 connect policy that allows users or freelancers to bid on any project for a fixed number of 1 coin per bid. However, freelancers can spend more connects to highlight their profile in front of the customer. In other words, you are required to spend 1 connect to bid on a project, but adding more connects while applying for the job can win you any of the top 3 spaces.
If you spent 10 connects and the other two preceding freelancers spent 4 and 3 connects respectively. Your account or proposal will be marked as promoted and will be served to the customer on a priority basis. However, you will be charged only 3 connects for this bid, as Upwork will charge everybody equally following the bid winner at third place. And you can Earn money online in Pakistan without Investment.
As per the expert's opinion, Upwork is far better than Fiverr in terms of benefits, high-paying clients, and consistent work. You can understand the freelancer and customer relationship on Upwork by knowing the fact that 1/3 times the total jobs on Upwork are awarded by clients directly to certain freelancers. Therefore, it requires you to build a strong portfolio on Upwork and deliver extraordinary services to build a relationship with clients.
The world is looking for talented people and they are always lesser in number and companies or clients are always in search of such people who are experts in their field. You just need to find new jobs and bid on them without wasting your connects on jobs that already have more than 5 proposals. And never apply for a job that has more than 10 proposals. It is essential to understand that there is a shortlist tab in Upwork on the customer side and during their initial active hours' clients shortlist candidates. And latecomers don't get any attention. Additionally, a single page shows only 10 freelancers. So, people seldom go on to the second page.
When a project is finished on Upwork, the client and freelancers exchange feedback. These evaluations will assist you in raising your work score. The higher your job score, the better your chances of getting hired. Upwork provides a variety of options for money withdrawal. Withdrawing money directly into your local bank account is the best alternative.
Guru – Online earning website in Pakistan
Guru is another excellent, high-quality freelancing platform to earn high daily wages, build a presence in the freelance market and boost your career. It is a US-based company and is a good place for freelancers confident about their skills. Although the freelancing market is dominated by Fiverr, and Upwork, but Guru is not dead and there are tons of works available on the platform. Guru is the best way to Earn money online in Pakistan without Investment.
It is the best place if you are an agency. Some people are actively looking for solutions to their problems on Guru.com and very few freelancers are available on the platform as it is not as famous in the Asian market as Fiverr and Upwork are. So, you must keep your Guru account alongside your Fiverr and Upwork account.

You can search for jobs that you find most appropriate by adjusting the filters. You can use the search box to write the right keyword and adjust filters and look for recently posted jobs. Apply efficiently and effectively while keeping your bid costs at a lower edge until your profile is not established.
LinkedIn Freelancing – Online earning website in Pakistan
LinkedIn is a famous social networking platform. And it is a social networking site for professionals around the globe. I don't know any of my friends, colleagues, or customers not having a presence on the platform. The majority of the big companies have their presence on the platform. Additionally, this platform is used by many companies to hire their staff. And every professional keeps a presence on LinkedIn to build a professional portfolio.
You can find hot leads using LinkedIn, and things are now changing for good on the platform. Earlier this year, the platform announced the start of its very own freelancing platform. It is expected to take off in a couple of months if the inauguration isn't disturbed by the pandemic. At the moment you can use it to find several jobs offered directly by the companies. And you should go for the LA services group that is necessary for anyone looking to work on the platform as a freelancer.
It is high time to optimize your performance on the platform, as your presence over the platform will help you once the platform formally announces its freelance market. And the market could beat Fiverr and Upwork due to its long-term relationship with the businesses and being a high authority website compared to any other freelancing platform.
In the above video, you can learn how to become a part of the Services Group and start promoting your top 10 services on the platform. So, if anyone finds a professional on the platform with skillsets that match your profile, they can contact you.
Freelancer – Online earning website in Pakistan
Freelancer is an Australian freelancing marketplace that allows potential employers to post jobs for which freelancers can bid. The company was founded in 2009 and is headquartered in Sydney, Australia, with offices in Vancouver, London, Buenos Aires, Manila, and Jakarta.
You need to be careful before applying for any job on this platform. Consider checking the details of the client and their reputation on the platform. Certain jobs have a small mark of verified green badge in front of the job title. Usually, these jobs are from the users that have verified their payment method and in case you complete a work, you will be get paid if everything is right on your edge.
I have spent a little time on this platform as according to my perception of the platform, there are dozens of fake freelancing jobs on this platform. Most of the time the jobs vanish from over the platform when you click to bid on them. However, there are cases of good jobs as well.
People Per Hour – Online earning website in Pakistan
PeoplePerHour, formally People Per Hour Limited, is a UK-based company that provides organizations with access to freelance workers via an internet platform.
Sellers who win at least two pieces of work with favorable feedback from customers are eligible to utilize the service beyond the free first three months. This is to ensure that our site maintains its high level of quality.
It is as simple to work on this platform as any other previously mentioned platform. All you need to do is to sign up for an account on the platform using your Facebook, Linked In, or iCloud profile. And then you can start getting projects on people per hour usually posted by British people. There are cases where people close the job after posting it, this wastes a lot of time if you wrote a custom cover letter for the customer.
However, most of the jobs are restricted to natives or British nationals. And sometimes British customers use this platform for the sole purpose of hiring people for their office where they either have to move daily or once in a week or month. Consider using this platform alongside Fiverr or Upwork.
If you already knew about these websites, don't worry. There are other top online earning websites in Pakistan without investment in 2021 that provide work in various industries.
Work Chest – Online earning website in Pakistan by Hisham Sarwar
Workchest connects your company to a global network of freelancers who are only interested in helping you succeed. Find rated and evaluated specialists for each talent imaginable — one discovery could completely transform your business.
It is a relatively new website in the market. And is owned by a Pakistani freelancer. I have made an account on the platform, and it's fairly easy. You can even signup using your social media accounts like LinkedIn. The number of freelance projects is fairly low, and the platform its self identifies as a social network for freelancers. It is a good place to get started, and you can improve your social links.
There is a front feed where you can advertise your services, and others can see whatever you share or write on that wall. You can send friend requests to other freelancers on the work chest platform. Additionally, you can also message other users. Although the interface is not easy or familiar compared to other chatting and freelancing apps, it has more flexibility than any of the platforms available.
99 Design – Online earning website in Pakistan
99designs has a lot of possibilities for freelance designers seeking work. It's a freelance platform dedicated to bringing designers and businesses together. From logo design to book covers to apparel and merchandise, there are a variety of design jobs accessible. You'll be directed to create a profile and include your employment experience after you sign up.
Your application will be reviewed by the curation team, which will establish your designer level. Your level determines how visible you are on the platform. 99designs makes it simple to find freelance jobs in your field. You will be able to choose from a list of jobs by selecting industries, styles, and design categories. To Earn money online in Pakistan without Investment you must improve your skills.
Fivesquid – Online earning website in Pakistan
Fivesquid is a relatively mid-sized company as compared to Fiverr and Upwork. And the company focuses entirely on promoting and engaging low-paying customers. The front page convinces users to place small orders from 5-50 pounds. However, we all know these aren't small projects for Pakistani freelancers due to high currency exchange rates. And a consistent flow of orders can help grow faster. There are relatively fewer Asian freelancers on the site. Thus, it's favorable for new freelancers. The payment can be received via various platforms like Payoneer, Paypal, etc. And start online earning in Pakistan.
Servicescape – Online earning website
ServiceScape is an online employment board that focuses on freelance writing, editing, and translation projects. Freelancers can use the site to create profiles and advertise them using the platform. The hiring procedure is different on the platform and sets ServiceScape apart from other platforms like Fiverr and Upwork. Freelancers are not allowed to place bids or send proposals. Instead, they have to wait for employment offers from clients or people looking to hire.
As a result, you must design a profile that sticks out and speaks for yourself. ServiceScape makes it simple for freelancers and employers to connect. Both sides can send messages and set up a conference call. Every month, ServiceScape distributes income by PayPal, check, and Gusto. There is no other way of receiving payments from the company, and you must have a PayPal account. If you get an opportunity to work for them, please contact Hard Hour editor at hardhour[at]yahoo[dot]com for help regarding Paypal accounts and related services. We will help Pakistani freelancers free of cost. Freelancers might charge on a project-by-project or hourly basis.