The global-pandemic COVID-19 escalated the online buying and selling behavior. We will discuss How to Earn Online in Pakistan via various ways like freelancing, affiliate marketing, blogging, etc.? Online earning is a full-time profession. However, we suggest users starting it part-time and expand to full-time. Anyways, we have elaborated on several online earning schemes in this article. All these solutions will help you grow your monthly income. Additionally, you will also have a business of your very own at the end of the day.

This article will provide you with helpful advice on how to become a successful freelancer. And you will be able to bring in extra income from your skills. Let's get started!
How to Earn Online in Pakistan as a freelancer?
Freelancing is an attractive option for those who want to work without the hassle of dealing with an uneducated employer. If we ever survey Pakistan, we will find most people cursing their employers and working environment. There are many types of professions one can opt for as a freelancer. However, all these professions require their own specific set of skills. Freelance writers are one example of this type of work, and there is always a demand for quality writing on blogs, websites, and social media platforms such as Twitter or Facebook.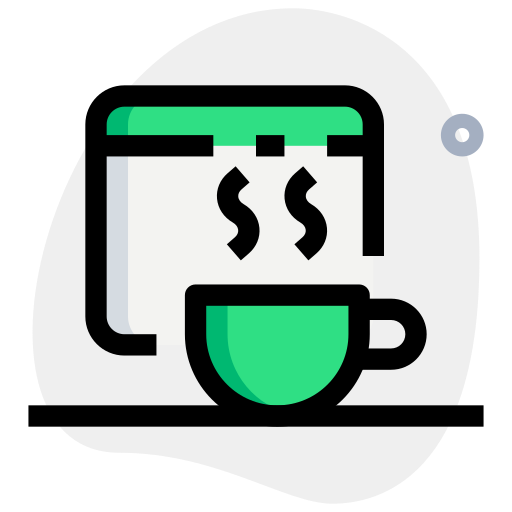 The world is changing at a rapid pace, with more people demanding freelance services than ever before. The race of establishing a business or brand is growing, and people are willing to hire freelancers. The economy is growing to become a micro-economy. People have a high buying power, and opportunities for hiring people from Asian countries are also available. Therefore, most Europeans who want to establish a brand or business look towards Asian countries. The high exchange rates are beneficial for both employer and employee. Consequently, this has led to a spike in demand for skilled professionals who can offer their skills via the internet or mobile app platforms on-demand. Freelancers are taking advantage of these opportunities by selling their services remotely without permanent office spaces, traveling costs, and staff overhead.

The top 31 freelancing skills are as hereunder:
Writing
Editing
Video Editing
Graphic Design
Copywriting
Videography
Photography
Translation
Website Design
Website Development
Mobile App Development
Artificial Intelligence (AI) Development
Independent Sales
Career Coaching
Audio Transcription
Voice-Over Acting
Tutoring
User Testing
Survey-Taking
Blockchain and Cryptocurrency Programming
Amazon Web Service (AWS) Development
Search Engine Optimization (SEO)
Excel Management
Data Analysis
Online Security and Ethical Hacking
Accounting and Bookkeeping
Illustration
Virtual Assistance
Delivery Service
In upcoming sections, we will mention the opportunities you can opt for as a freelancer or businessperson.
How to Earn Online in Pakistan By Joining Affiliate Programs?
Do you want a lifestyle change? If so, then affiliate marketing could be the answer. Affiliate marketing is an easy way for anyone with a social circle to earn money online in Pakistan. You can do affiliate marketing following few easy steps. All you need is a personal computer, laptop, or mobile phone with internet access to earn money online without quitting your jobs.
First of all, you have to find an affiliate program that interests you. Then, you have to find products or services for that you can find customers. Once you have an affiliate program of your choice, register for it in few easy steps. The affiliate network will issue you a unique identification link that you can distribute. Anyone who will use this link to perform a purchase -will bring you your commission or percentage. Affiliate programs capture the IP or browser of the visitor, and even if they purchase with the next 30 days without using your URL, you get the commission.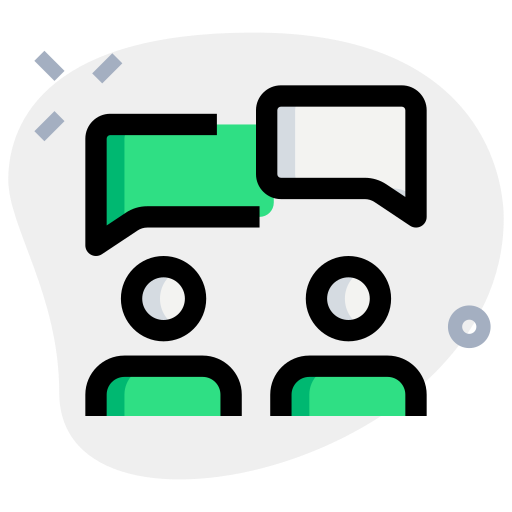 You can do this by writing and adding affiliate links and promoting through platforms like Facebook, Instagram, Twitter, etc. Additionally, you can build a blog from scratch and start writing posts and attract customers. However, if you initiate or join a blog for the purpose, Adsense can bring you handsome cash per visitor. All you need to do is selecting good selling products with low online competition.
Affiliate programs for Pakistanis are Daraz Affiliate Program, Amazon Affiliate Program, or other online selling platforms that offer affiliate programs. There is another way of doing affiliate marketing, and that is by selling digital products. You can sell products like websites, memberships, or other software to professionals and businesses. The best affiliate program s the one offered by Infinity Binary. You can explore their Affiliate Program by following the link.
Why are you waiting? Do take action now and contact us to join our affiliate program!
How to Earn Online in Pakistan By Writing?
This blog section will explore how writers can earn money in various ways depending on their skill set and goals. I wanted to write this section because I know people who think that they cannot be writers. If you are reading this, then you are probably one of them. You might have tried writing before and did not succeed, or maybe your friends and family told you that it is not the right career choice for you. However, that is not the case if you are passionate. Everyone starts as casual writer so did I. All you need is a constant reading, and writing with a habit of correction until perfection. Learn various styles of writing and also learn how to write effectively. It is also important to understand the importance of effective communication. All these efforts that you will make during the initial phase of your career will pay back.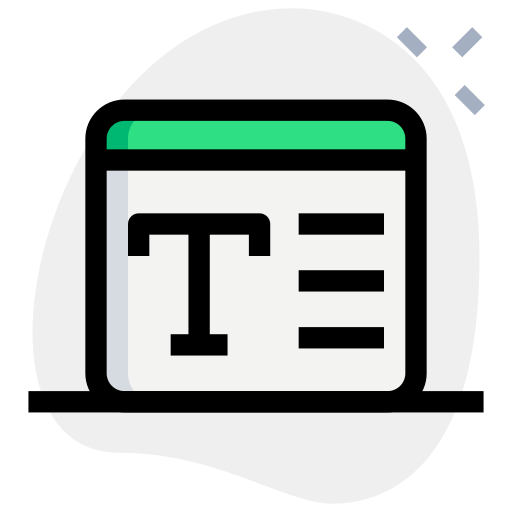 It is possible to make a living as a writer! There are many ways to do so; by freelance writing on sites like Upwork, Fiverr, or Amazon Affiliates, publishing books through major publishers such as Penguin Random House, or self-publishing on platforms like Kindle Direct Publishing (KDP). Another side of writing is joining it with Amazon Affiliate Programs. To become a successful writer and sell products, you should start your blog and start writing following the Editorial guidelines we have mentioned here in detail.
To start a blog, you need as little as 15k Pkr investment in Pakistan. The amount we quoted here is a valid offer by Infinity Binary.

You can signup to our platform and our support will be available to you, 24/7.
How to Earn Online in Pakistan By Reviewing Products, Places, or Services?
Reviews are a powerful tool in the world of business. In this blog post, you will learn how to take advantage of reviews and make money online from home by doing it. Reviews can be your best friend when it comes to making money online because they can provide a competitive edge for your or your clients' business if used properly.
You may think you know everything about reviews, but I will share some tips with you on how to get paid for writing them – so keep reading! When someone leaves a review on Facebook, Yelp, or any other social media site, they leave their thoughts and opinions about what product or service was.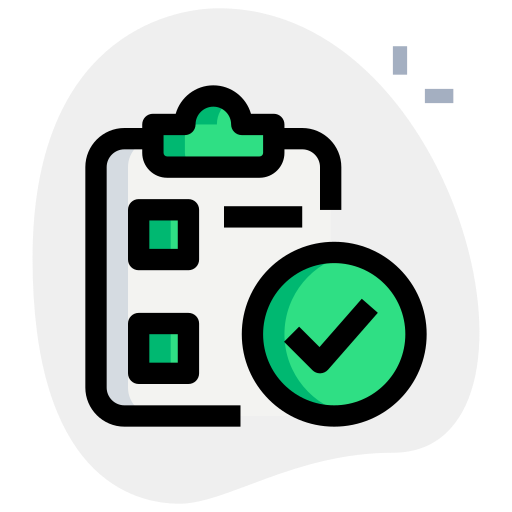 In 2021 it is not like the old days anymore. Companies pay people to review their products or services where hundreds and thousands of influencers promote these businesses. Mobile phone companies reach out to tech bloggers, universities reach out to educational bloggers, and Food manufacturers also place offers to cooks or food experts to share products with their followers.
You have probably heard that there is no such thing as free lunch. And this is the case of reviews. When you review a service or product, companies pay you for it. This process of promoting products and services brings a chunk of money to these social media influencers.
All you need to do is build authority in your niche. And it is not a get-rich overnight scheme. You have to put effort into building a loyal audience and likes your content.
How to Earn Online in Pakistan By Blogging?
The days of earning a living from blogging are long gone. Gone are the days of monetizing your blog with Google AdSense and affiliate links by copying content from all over the web. Blogging is no longer an easy way to live life on the shingle. There is too much competition, not enough traffic, and the blogosphere has now saturated for years. But that does not mean you cannot earn money doing what you love. Here is how to start earning by writing a blog post and doing what it needs.
First of all, you need to consider your readers just humans like yourself. Take care of their time, and address their problems. Always write in-depth content that gives an exact picture of the subject to your reader. You should include all the necessary information after doing thorough research.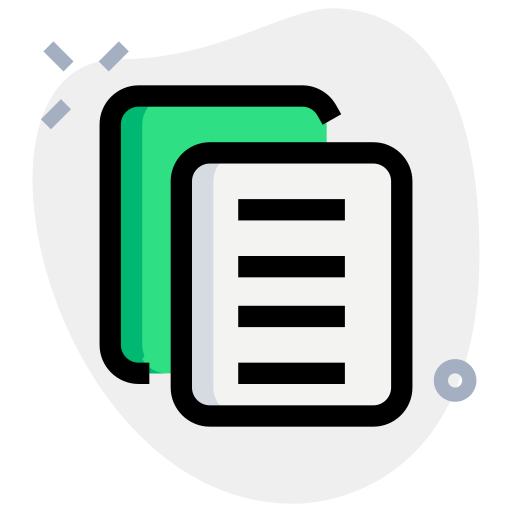 A blog post intro paragraph should be engaging so that readers are encouraged to read on. It should include the blog topic, tone, audience, and title to attract readers who might find it reliable enough for them. Write about something people want to read about: No one wants to read another article about how someone quit their job and started traveling around the world – there are tons of articles on the subject! Instead, write productive posts. Help people. Write about the problems of people and help them grow. Show people the different ways of selling their expertise.

A few examples are
5 Career Tips To Help You Find Your Dream Job.
How to learn new skills that pay off, and write about the trending skills.
How to find new clients without spending any money.
How to start a business at low cost.
How to be patient while struggling to build a business.
How to partner with skillful people for better business and improve product quality.
Why and When to quit a job that is sucking your creativity, future, and personality?
How to Earn Online in Pakistan by Teaching or Live Coaching?
It is crucial to mention that coaching is different coaching and teaching are different from one another. Also, these two fields are distinct from course-selling. In teaching, you educate students on what you have learned. Whereas in coaching, you deliver the lecture as per the need of your student.
What is coaching and teaching, how do coaches earn their income, and why should you consider becoming a coach. We'll also provide tips for getting started and sharing examples of successful coaches. Ready to learn more? Let's go!
Are you interested in earning money as an online coach? Want to know how you can get started today? Let's explore!
The internet is a great place to earn money by teaching online. Most of the searchers are learners. Every time someone performs a search on search engines like Google, Bing, Microsoft, Safari, Firefox, etc. People are searching for answers to their questions. Take an example of this article, you were searching for "how to earn online in Pakistan," and you came to visit.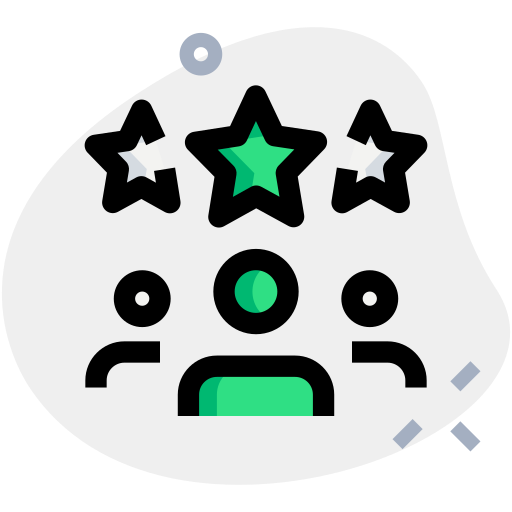 You can choose whatever you want to teach. Plan your lessons and then upload them for people from around the world to learn. You can teach via webinars, videos, audio, and conference calls. This article will explain how you can do this.

What is teaching?
Do you have formal qualifications from a college or university degree? If yes, you can teach students their course subjects. You can tutor students online, help them solving their assignments, and educate them on-demand or as a full-time tutor.
What is coaching? Coaching involves providing advice or guidance on matters such as personal development or professional skills. You may be able to find work teaching classes in your area of expertise if you have formal qualifications from college or university (e.g., degree). However, in many cases like online earning and SEO, etc. All you need is a provable experience of these technologies. Many people need help with specific aspects of life that they don't find easily in school courses or online platforms like Udemy, Coursera, and other distance learning platforms.
For example, when I was starting, I wanted to learn many things, from making a blog to writing and publishing content. I had to deal with the SEO tactics on my own, so on and so far. Thus, I needed specialized courses that can give me one-on-one advice on all these various sections of my entrepreneurial venture. You can find and develop such courses/webinars or offer one-on-one coaching facilities to students or learners online.
How to Earn Online in Pakistan By Selling Courses Online?
This section will explore some of the different ways you can earn by selling courses and how to create one that people want to purchase. There are different types of courses as per difficulty, pre-requisite courses, and time investment. You can create courses on various subjects. A list of high-demand course topics is hereunder for your further research.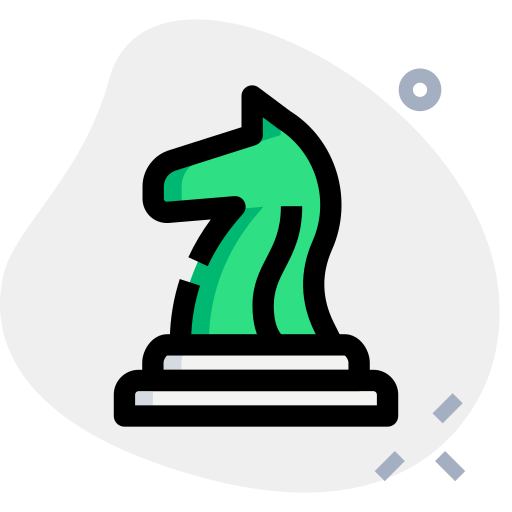 How to create a course? It is easy to create a series of lectures on topics you are an expert in. Start with outlining and proceed to write a script.
These topics can be any that we have above mentioned or you think people are searching.
How much should you charge for it? There are three main types- instructional, inspirational, or informational.
An instructional course teaches new skills like coding or drawing. Inspirational Subjects guide personal growth like finding happiness or achieving success. Informational Courses teach about topics like nutrition and fitness without advising on life choices.
You have to decide the cost of your course according to the lifetime value of the information you are about to deliver. Additionally, you must understand the number of people you want to market your service or product and the buying power of that community. The cost you charge for your work increases by your level of expertise in the industry. And, the rarity of the subject also creates an impact.
Some of the best selling online courses are:
You can explore Udemy and other online course selling platforms to take an idea. Apart from these platforms, you can visit forums and read people's demands.
How to Earn Online in Pakistan By making videos?
How do you make a living on YouTube? Well, it's not easy. That's for sure. But luckily some tricks can help you out if you want to start earning money from your videos! One of the first things I would recommend is figuring out what kind of channel you want to have and how that will fit into your life outside of YouTube (i.e., family obligations). You can also work with brands to create sponsored content or put ads on your videos so they generate revenue for both yourself and the brand.
Traveling Experiences and Moments sharing.
Let's explore the world of travel blogging and how you can start earning money just by traveling. To become successful, all you need is a camera, a computer or tablet with internet access, and an interest in exploring new places. You will create content for your blog that includes photographs or videos of where you've been and what you did there. This content may take the form of posts on the site's home page as well as other pages dedicated to your adventures (i.e., "My Trip to Iceland"). If people like what they see when they visit your site, they might subscribe to it for free via RSS feed or email updates so that they won't miss any future posts about your travels.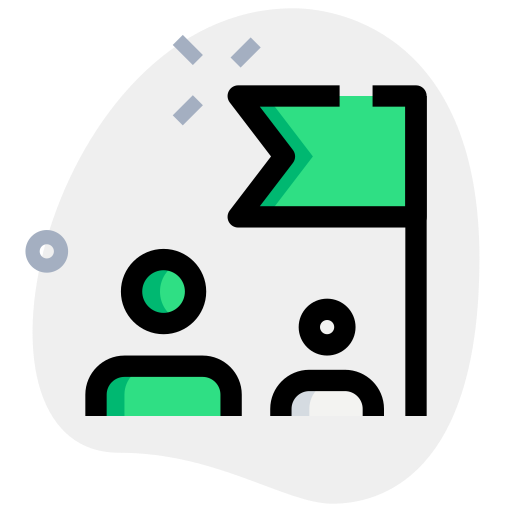 Cooking and broadcasting online.
If you are looking for a way to earn extra cash, consider cooking. Cooking is not as easy as it may seem, but with time and practice, anyone can learn the basics of cooking. The best part about this gig is that you get to cook food for other people! You could be in charge of creating family favorites or even exotic meals from all around the world. Additionally, there are many different ways to monetize your skills by charging people per meal or per hour (just like any other service).
You don't need any special qualifications to start doing this work so if you're interested in earning some money while satisfying your culinary needs then start cooking today!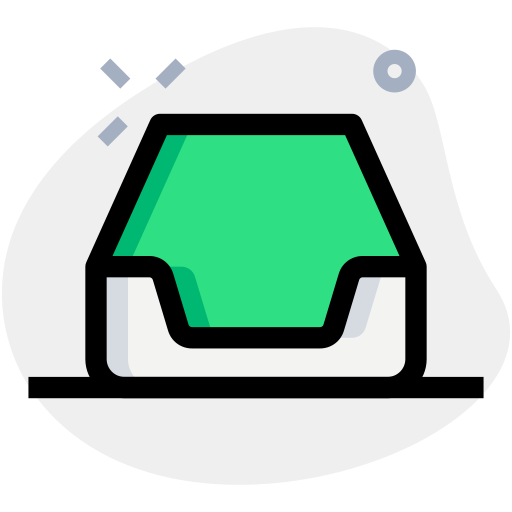 Mentoring online.
Mentoring, in most cases, is unpaid work. However, there are some situations where people can earn by mentoring. A person might get paid for their time and experience if they are a professional mentor. In this case, the mentor is receiving compensation for the knowledge and skills that he or she has gained over time from his or her profession to help someone else develop those same skills. This type of mentorship often happens in an organization setting like a company or university so that there's a formal process for assessing whether someone should be given more responsibility based on their strengths and weaknesses as well as giving them feedback when needed.
It's also possible to make money through informal mentorship relationships with friends and family members who want advice about how to do deal with various life events. Some people do mentorship by giving economic-related pieces of advice, relationship building, personality building, etc. On YouTube or other video sharing platforms.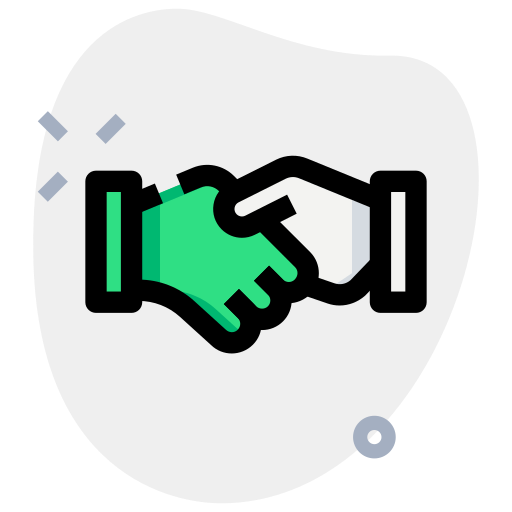 Gaming Videos
Do you want to get paid for playing games? If so, then this blog post is for you! I am a video game addict and I love getting in on the action. Just one more level can turn into hours of entertainment with a little bit of luck. And now my addiction has turned into an opportunity; thanks to Twitch's Partners Program. This program allows gamers like me who have built up their following on Twitch to receive money from the ads that run during their streams. It's easier than ever before to earn by gaming! Gamers can make money by streaming through Twitch without having huge numbers of followers or viewers. The same video can be streamed on video-sharing platforms like YouTube and social networks like Facebook etc.
How to Earn Online in Pakistan By Selling Products?
Do you want to earn a second income or own a business? Make money online by selling products. It's easy and fun! All you need is a computer or tablet, internet connection, some free time and an idea of what product to sell. There are plenty of opportunities for engineers, doctors, writers, and teachers. Every type of content marketing in Pakistan can help you earn handsome money. This post will discuss the pros and cons of Daraz, Amazon FBA, Olx Pakistan, and Personal E commerce-store. We will help you determine which platform is best suited for your business or product.
If you want to sell online in Pakistan, Daraz is the best option with millions of customers in Pakistan. However, If you are willing to sell products outside Pakistan, you will find Amazon super effective. Then there comes the market for selling old stuff or online auctions in Pakistan. For auctioning online in Pakistan, I would suggest going with Olx. Else, if you want to build your own business in Pakistan and grow by putting effort into it. I would suggest you open your e-commerce store in Pakistan. The products that you can sell online are unlimited and online businesses will grow in the upcoming days. So now you can choose for yourself which model suits you the best.

Here is the list of top 20 products that you can sell online in Pakistan:
Mobile Phones.
Bed Sheets
Towel.
Headphones / Earphones
Men Shoes
Beauty & Health products
Women Jewelry
Women Clothing
Women Makeup
Ladies Handbags.
Home-Decoration Products
Rugs and matts
Wooden Calligraphy
Mattress Protectors
Kids wear and Baby products
How to Earn Online in Pakistan By Surveys?
Many people are not aware of the fact that they can earn money online by filling out surveys. Surveys offer an opportunity to show your opinion, make a little extra cash, and have some fun in the process. This blog post is about earning money from taking online surveys for various companies across many industries. There are several survey sites on the internet today, but it's essential to find legitimate sites before starting as this could be very time-consuming if done improperly. It's also important to mention that most survey sites will require some demographic information before allowing you access to their site. However, the one that I recommend is Swagbucks.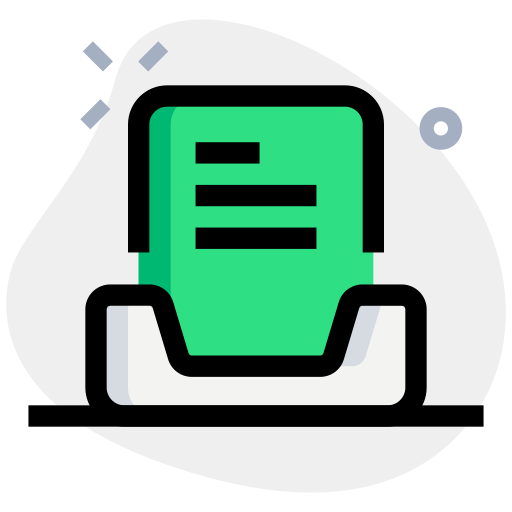 Potential of earning online in Pakistan.
Pakistan has a population of approximately 190 million. Despite such a large number, Pakistan ranks among the poorest countries in the world and is ranked 134th out of 187 on the Human Development Index (HDI). This means that 54% of Pakistani people live below the poverty line. The life expectancy is only 67 years for men and 72 years for women. Many people cannot find traditional employment opportunities because most jobs require at least ten years or more experience in their field. Apart from these issues, due to lack of education and professional etiquette, available opportunities prove fatal for people willing to grow. Whereas, people in developed countries are highly paid and invest in establishing businesses. They find economy workers with less rights in foreign countries and help freelancers fund their career.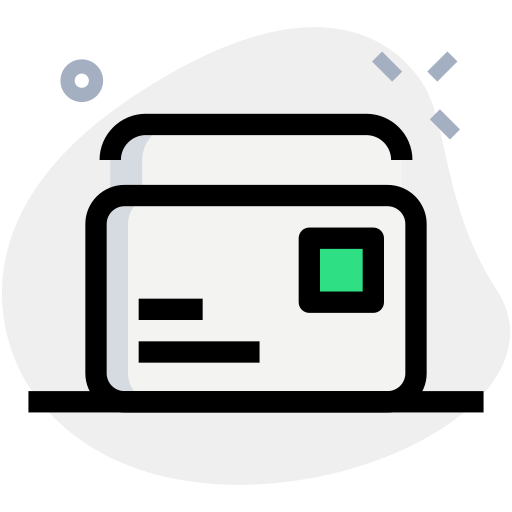 You can earn by offering freelance services or finding customers from European countries. Learn more about online earning without investment.
Is online earning in Pakistan without investment possible?
There are hundreds of freelancing jobs that can help you earn in 2021 without any investments. However, all these methods are competitive and difficult.

Can you earn money online in Pakistan by typing?
Yes, you can earn by finding paid typing jobs on Fiverr, Freelancer, People Per Hour, and other freelancing platforms.
How can I earn 50000 per month in Pakistan?


You can earn more than 50,000 by participating in Infinity binary affiliate program. This affiliate program is specially designed for students and people on job. Sell high demand software, website, and services and earn your hefty percentages.
What are the
online earning websites in Pakistan?
There are many sites like Fiverr, Upwork, and Infinity Binary. Or you can make your blog to start earning.
How to earn online in Pakistan with low investment 2021
You can earn by investing in making a blog for as low as 25,000.
Looks like you have blocked notifications!