This Why I Love Pakistan Essay will help you answer your questions about your patriotism. Someone asked me why I love Pakistan despite all the struggles, setbacks, and efforts I put forward daily? I had many reasons not to answer such a vague question but decided to write an article that helps everyone answer such questions from foreigners.
Pakistan is a South-Asian country. It is home to 220 million people belonging to diverse ethnic groups. The largest community refers to Punjabi ethnicity, followed by Sindhi, Pakhtoon, Balochi, Kashmiri, Gilgit, Hazarvi, and Siraiki. Most of the population is constituted of youth, making it the country's biggest asset. And challenges are there to provide opportunities to ones that believe in struggle and hard work.
The geographical location of Pakistan is ideal in the region and a conflict hotbed in the region. It has a strategic importance that pushes it to the forefront of conflicts, wars, and conspiracies. The total area of the country is 881,913 sq-km. Pakistan is the 6th most populous country in the world. Pakistan is home to 210 million people termed Pakistani.
There are several challenges that Pakistan is facing, which include problems like economic hurdles, development recessions, lack of education, and slow technology adaptation, etc. However, certain qualities make adherents satisfied, content, and well-wishers of the country. And in this article, we will discuss all those benefits of being a Pakistani answering, why I love Pakistan.
First and foremost, Pakistan is growing and adopting technological advancement in every field. The importance of technology is well understood by the policymakers and youth of Pakistan. Entrepreneurship in Pakistan is growing and technology fusion is bringing positive changes.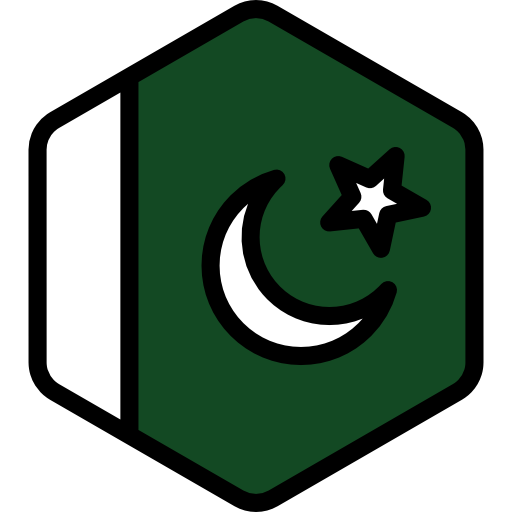 Proud Pakistani | What Pakistan Is Known For?
Pakistan came into being as the only country in human history based on religion. Therefore, religious sections and activists played an essential role in leading the freedom movement alongside political leaders. Quaid-a-Azam left the region after getting disappointed, but with the struggle of Islamists, he came back to continue under the umbrella of the Muslim league. It is crucial to understand the difference between the two political parties Congress of India and the Muslim League of India. Congress had Muslim leaders who wanted to revert the political autonomy of Muslims in the pre-colonial era.
However, they failed to acknowledge the political sections within congress backed and funded by British Raj to derail and dismantle the role of Muslims for a long time to come. Muslim league, however, had taken the situation seriously, counting on the outcomes of riots and planned genocide of Muslims by a united front of British and Hindu extremists. Albeit strong arguments are available to Muslim Congressmen, history led the Muslim League to a victory.
And Pakistan became a nuclear power with an undeniable presence in the region. Recent events unfolding from Afghanistan claimed an extended reputation for Pakistan and its diplomatic superiority over the world. Recently Badri 313 took charge in Afghanistan. The provinces of Afghanistan under the puppet Ghani government fell following domino effect.
Leaving aside the politics, let's talk about the elements that make Pakistan a beautiful, hospitable, and loving country.

Why I Love Pakistan Essay Outline and Arguments
Edhi and other Charity-run Organizations.
An example of human rights excellence and devotion for humans is the practical philanthropic work of Pakistanis. Edhi Foundation is the Largest Ambulance and humanitarian-aid services organization in the entire world. And the service receives no governmental funding from anywhere on earth and fulfills its needs from the charity of Pakistanis. It holds the Guinness Book of world record championship. May ALLAH blesses the departed soul of Edhi, Now the wife, son, and daughter of Edhi are pursuing the cause of their father. Edhi was a living legend of serving humanity regardless of their cast, color, faith, and creed. Donate Now to Edhi
World's Most Fearlessly devoted Pakistani-Army and First Islamic Nuclear Power.
The Pakistani military is the only military that fought and won the war against terrorism. Pak Army is struggling day and night on many active and passive battlefields. The neighboring region of Pakistan, especially, Afghanistan had been a battlefield for the known history comprised of 5 lengthy decades of armed conflict. There is no doubt that the actual target of invading powers was to reach the Arabian sea and establish a stronghold in Asia. The Iranian regime has its political stakes in the region, and Pakistan is not a favorable country.
The hostility of India towards Pakistan has led to a lengthy stand-off between the two armies. India has always tried to benefit from the internal conflicts of Pakistan. And it tried to undermine the country in its recent escalation and surgical attacks "cold-start" steps. The supremacy of the Armed forces of Pakistan neutralized the enemy by shooting and downing the fighter pilots. Abhinandan is the face of armed Indian war-hysteria, and Kulbhushan Jadev was the loaded dice of the "cold-start" strategy.
Pakistan is a nuclear power and owns a heavy arsenal of ammunition and war machines. The quality of military products manufactured by the Pakistan Ordnance Factory is famous around the globe. But it is under-appreciated due to the lobbying of rival arms dealers and sellers.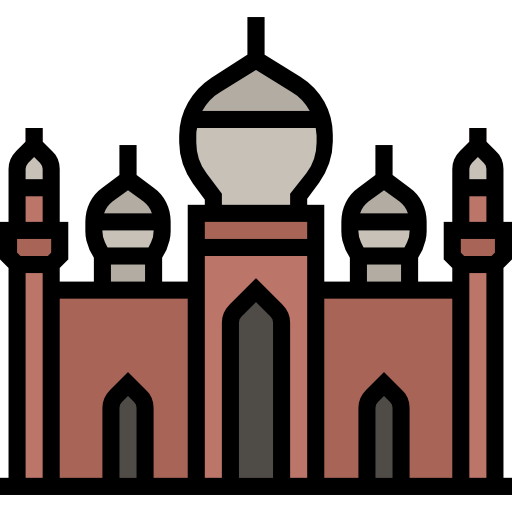 Pakistan Heading Counter-terrorism Coalition.
Pakistan is playing a leading role in the United Muslim Army, a coalition formed by Saudi Arabia. Proud of Pakistan General Raheel Shareef is leading 41-Islamic countries' military coalition army, to eradicate terrorism. And terrorism was caused because of the (active or passive) war between two rival countries USA and Russia.
Pakistan has played its role in addressing the weakening global security due to arms race, political point-scoring, and profiting from warlike in case of famous US wars.
Pakistan for tourism and tourists engagements
Pakistan owns spectacular tourist spots. The country is diverse in culture and landscapes. Northern areas of Pakistan are extremely beautiful and loaded with natural beauty. These areas are under-explored and are a gold mine for adventurers. Baluchistan has spectacular tourist sites that are better than the Utah region of the United States.
Pakistan has the archeological sites of the world's oldest civilizations dating back to 6000 B.C.
Out of the top 10 tourists spots, it locates two inside Pakistan. The northern areas are perfect in their view, with people hospitable and sympathetic. It's a must-have to visit northern areas to gather beautiful memories. There are streams, water channels, and mountainous terrains all around the region. The green guzzles and meowing cattle amplify the beauty under a sketchy sky.
World's largest irrigation system & 25th Largest economy.
There are dozens of reasons why I love Pakistan. Pakistan is a connecting bridge between Asia and the Middle East. The development works on Pakistan China economic corridor is a flagship program of the two Asian strongholds. The benefits of CPEC are far-reaching from Asia to the Middle East and Europe. This project is also known as the One Belt, One Road initiative aiming for prosperity and regional stability.
Pakistan has the world's largest irrigation network and a perfect climate for agriculture-related activities. A considerable portion of the Pakistani economy drives on agricultural goods. The country is investing heavily in the agriculture industry, including interest-free loans and modernization.
Pakistan is one of the biggest producers and suppliers of food and crops, placing it at No. 8 in farming output. Pakistan is among the top ten producers of food items as wheat, cotton, turmeric, sugar, okra, onion, chickpeas, milk, ghee, dates, mangoes, mandarin, apples, and apricots, etc. Diverse Pakistani climate is a blessing of God.
International Peacekeeping forces
Governments of Pakistan at different times sent Pakistani-Armed-Forces to keep peace in areas of the world. We did never try to steal their wealth and resources like the United States and Russia. Our mission was peace, and we achieved peace. Pakistan Army's Contributions to UN Missions and in other international conflicts are adorable. While countries were busy shedding blood, destroying infrastructure in Afghanistan, Syria, Iraq, Palestine, Libya, and Kashmir, Pakistan was helping refugees from around the globe.
The peacekeeping missions of Pakistan also helped Azerbaijan restoring peace and fight foreign invasion backed by rival countries. Pakistan is also playing a positive role in Afghanistan by not participating in any armed conflict but supporting humanitarian aid. This is why I love Pakistan. The ideology of Pakistan is driven by mercy and compassion.
Acknowledged by the United Nations
Pakistan Army has the highest number of soldiers in UN Peace-keeping Missions. Peace-keeping, as defined by the United Nations, is a way to help countries torn by conflict create conditions for sustainable peace. Pakistan had the maximum number of soldiers working for international peace at a time in the near past.
Pakistani's are the 4th Smartest people in the world
Pakistan produces several Engineers, Doctors, Scientists, and other professionals who are serving humanity throughout the world. Pakistanis are equal to people of developed and industrialized countries in intelligence Institute of European Business Administration.
This is also because the world's 7th biggest group of engineers and scientists are Pakistani. Engineers in Pakistan are struggling to improve their contribution frequency in the country.
Overseas Pakistanis working for the development of the entire world
A huge number of Pakistanis are working in different countries around the world. A list of them is as below.
Saudi Arabia: 1,500,000.
United Kingdom 1,200,000.
United Arab Emirates 1,200,000.
USA (United States) 409,163.
Canada 124,730.
Italy 100,000.
Kuwait 100,000.
Oman 85,000.
Greece 80,000.
France 60,000.
Qatar 83,000.
Germany 49,000.
Spain 47,000.
Bahrain 45,000.
Norway 39,134.
Australia 31,277
Libya 30,000.
Denmark 21,642.
Netherlands 19,408.
Pakistanis Holds Multiple Guinness Book World Record Holder
There are multiple youngest Microsoft specialists, scientists, leaders, and sportsmen born in Pakistan. Few for your kind feed are mentioned below
Best squash player with a winning streak of continuous 555 matches
Worlds Youngest Cricketer: (14 years old)
World's fastest bowler
Youngest Microsoft specialist
Youngest Gamer
Best Capital, malls in Islamabad, and a green-planned city.
Fifty percent of the world's footballs are produced in Pakistan. In Sialkot Pakistan, they manufacture the world's best quality footballs. They are fine quality footballs and are unique in their type, material, and stitching quality.
Examples Of Bravery
People who give their life for others are rare to find and almost impossible if they are common citizens as they are not prepared like soldiers to sacrifice their lives. Aitazaz stopped a suicide attacker, who wanted to kill 2000+ kids studying in the school [ born 1997 – died 7 January 2014 ]. The bravery of Pakistan is Why I Love Pakistan.
Top reasons why I love Pakistan?
The Karakoram Highway is Pakistan's highest paved international route (KKH).
Pakistan is home to the world's largest canal-based irrigation system.
Pakistan boasts the largest ambulance network in the world. The network is run by Pakistan's Edhi Foundation, which is also recognized in the Guinness Book of World Records.
Khalid Abdullah and Abdul Kadir had the highest batting partnership in the sport of cricket, scoring 249 runs in their debut Test match.
In August 2017, Pakistan's population was estimated to be 207,774,520, making it the world's sixth-most populous country, trailing only Brazil and ahead of Nigeria.
The Karakoram Highway is Pakistan's highest paved international route (KKH).
Pakistan is home to the world's largest canal-based irrigation system.
Pakistan boasts the largest ambulance network in the world. The network is run by Pakistan's Edhi Foundation, which is also recognized in the Guinness Book of World Records.
Khalid Abdullah and Abdul Kadir had the highest batting partnership in the sport of cricket, scoring 249 runs in their debut Test match.
In August 2017, Pakistan's population was estimated to be 207,774,520, making it the world's sixth-most populous country, trailing only Brazil and ahead of Nigeria.
In Persian and Urdu, Pakistan is translated as "clean land."
Pakistan has the highest ATM density in the world (automated teller machine). The National Bank of Pakistan operates the ATM, which is located at a height of 16,007 feet above sea level at the Pak-China border's Khunjerab Pass.
Pakistan has the highest ATM density in the world (automated teller machine). The National Bank of Pakistan operates the ATM, which is located at a height of 16,007 feet above sea level at the Pak-China border's Khunjerab Pass.
At midnight on August 14–15, 1947, India and Pakistan declared their independence. "As of the fifteenth day of August, nineteen hundred and forty-seven, two separate Dominions shall be established in India, to be known respectively as India and Pakistan," according to the Indian Independence Act.
Until 1956, Queen Elizabeth II reigned as the Queen of Pakistan.
In 1981, ex-US President Barack Obama paid a visit to Pakistan.
Pakistan's national drink is sugarcane juice. It's also called "ROH" in Pakistan.
As Orient Airways, Pakistan International Airlines (PIA) was founded on October 23, 1946. On January 10th, 1955, the airline was nationalized. The airline has the world record for flying between London and Karachi in the shortest time. The airline achieved this accomplishment in 1962, when they flew for 6 hours, 43 minutes, and 55 seconds, a record that has yet to be broken.
K-2 (Chagori) is Pakistan's highest mountain peak and the world's second-highest.
Pakistan also boasts Mehrgarh, one of the world's oldest civilizations that dates back to 6000 B.C.
Mehrgarh is thought to have been a forerunner of the Indus Valley Civilization. It is one of the earliest sites in South Asia with evidence of cultivation and herding.
They also have a rare species of 'Blind Dolphin' that may be found in the Indus River's water.
It is the world's second most endangered freshwater dolphin species, after the Yangtze River dolphin, now functionally extinct.
Pakistan recently achieved history by appointing the world's youngest civil judge.
Mohammed Ilyas passed the exam at the age of 20 years and 9 months, making him the world's youngest civil judge.
Pakistan's 'Khewra Salt Mine' is the world's second-largest and oldest salt mine.
The Tharparkar desert in the Sindh province of Pakistan is the world's only fertile desert.
Pakistan has the world's eleventh-largest armed forces. It has a 617,000-strong army.
The Pakistani army is a major contributor to UN peacekeeping missions.
According to a poll, Pakistan boasts one of the best national anthem tunes in the world. The National Anthem of Pakistan lasts 80 seconds.
Pakistan has the world's seventh-largest collection of scientists and engineers.
Pakistan is home to the world's longest glacial system outside of the polar regions, the Biafo Glacier.
The "Tarbela Dam" on the Indus River in Pakistan is the world's largest earth-filled dam (and the seventh-largest by structural volume). The dam was constructed between 1968 and 1976. The dam has a height of 143.26 meters and a length of 2,743.2 meters.
A quarter of Pakistan's total land area is used for agricultural purposes. Pakistan irrigates three times as much land as Russia does.
The Changa Manga forest in Pakistan was formerly the world's largest man-made forest (12,423 acres in area). The Changa Manga forest, named for two brothers who were dacoits, was established by British foresters in 1866.
Pakistan's capital, Islamabad, is recognized as the world's second most beautiful city.
MM Alam, a late Pakistani Air Commodore, is credited for shooting down five planes in less than a minute during the 1965 Indo-Pakistani War.
Pakistan also has the second-largest Muslim population in the world, after Indonesia. It's worth noting that India has the world's third-largest Muslim population.
The majority of Pakistan's population, 96.4 percent, is Muslim, with Hindus and Christians making up the balance.
In the year 2020, Pakistan will have generated a staggering $2 billion in freelancing revenue. Freelancing is an online method of providing technical skills. Behind India, Bangladesh, and the United States, Pakistan is ranked fourth.
Gwadar port is the world's largest deep seaport, located on the southwestern Arabian Sea coast of Pakistan's Balochistan province. The port is 64,000 square meters in size and has a depth of almost 14 meters.
Pakistan and India fought a second war over Kashmir in 1965. Thousands of people died on both sides during the seventeen-day conflict, which also saw the greatest tank battle since World War II.
Ansoo Lake, located in Pakistan, is a one-of-a-kind lake (Tear Lake). The lake's shape is similar to that of a tear. The lake also resembles a human eye with a brow, which becomes more visible when the ice melts over the summer.
Masjid e Tooba, the world's largest single dome mosque, is located in Pakistan. The mosque is known locally as the Gol Masjid and is located in Karachi, Sindh, Pakistan. The mosque's dome measures 212 feet in circumference and stands 51.48 feet tall. It has no central supports and is balanced on a low surrounding wall. It was constructed in 1969.
Lake Saiful Muluk, located in the northern extremity of the Kaghan Valley, is one of Pakistan's highest lakes, standing at 3,224 meters
(10,578 ft) above sea level.
Mohenjo-Daro is a Pakistani archaeological site in the Sindh province. During its time, it was one of the world's largest and most advanced cities (built around 2500 BCE). General Parvez Musharraf changed Pakistan's constitution on August 31, 2007, to allow himself a third term as president.
The world's third-largest shipbreaking yard is located in Gaddani, Pakistan.
Sohail Abbas, a Pakistani field hockey defender, holds the record for most goals scored in field hockey history, with 348.
Rambo III, starring Sylvester Stallone, was filmed in Pakistan.
Pakistan was dubbed "The Next Big Thing" by Lonely Planet, the world's largest travel guide book publisher, in 2013.
Pakistan is growing in the education sector as they know the importance of ICT in education.
Pakistani intelligence is widely regarded as the best in the world, even surpassing the CIA.
Pakistan is also regarded for having some of the best missile technology in the world.
Pakistanis have a strong sense of extended family, which includes direct and distant relatives, friends, fellow tribe members, and even neighbors, in addition to the nuclear family. Family loyalty takes precedence over all other connections, even business.
So, because of this strong sense of devotion, hiring a family is a typical practice that has a positive spin in Pakistani culture.
In Pakistan, building new ties is very crucial, and it is common to approach friends and coworkers for business introductions.
Men go to work while women stay at home. When a woman works, she usually does so in professions like nursing or education.
Living close to extended family stresses the transfer of Pakistani customs and traditions down the generations, as well as respect for elders and traditional gender roles in Pakistan.
Pakistan can grow enormously by acknowledging the importance of transparency and accountability in government.
Why I love Pakistan quotes and slogans
Pakistan, a land of mysteries, painted in blood.
Pakistan is a chest of gems with Punjab keeping food, KPK keeping fruits, Baluchistan Keeping the Rich Minerals, and Sindh keeping the seaports.
Kashmir is an integral dominion of Pakistan and a bleeding wound.
Islam runs through the veins of citizens.
The divine power appears to hold the green, moon, and star in place.
Unity Faith Discpline, make a nation great.