Engineers in Pakistan are marginalized. And the engineering sector is bloated with non-professionals. For a long time, Engineers have been protesting for their rights, but nothing has changed. Engineers participated in the formation of the Pakistan Engineering Council with a dream to uplift the industry. However, the decline of the Engineering profession grew over time.
Engineering is a field of emerging technologies, innovation, empirical and analytical research. The gap between emerging technologies and the industrial sector is, however, growing in Pakistan. The Engineering institutions are failing to grow with time, fueling the fire.
We have written in detail that a country should provide technical education only if active measures in job placement had taken. There are little to no opportunities for Engineers in Pakistan to get a decent job after graduation. The council of Engineers is also unable to enforce the rights of Engineers. There are hundreds and thousands of projects where the places for Engineers are vacant. The wretchedness of contractors grows with each passing day despite the number of profits they make.
Pakistan is lagging in the fields of industrialization, innovation, and quality. It is not due to the incompetence of the people of Pakistan but due to the malpractice of officials. The contribution of Pakistan in producing engineers is undeniable, and also the demand for Engineers is very high globally. Pakistan has no place to accommodate Engineers. It is not due to the crowd of unemployed Engineers but corruption.
The constitution of the Pakistan Engineering Council states that it is necessary for all firms performing business activities in the field of Engineering to register with the Engineering Council, although the council ensures this law but only until the registration process.
The persecution of Engineers starts from the same day of registration of a company with the Engineering Council. The company purchases the professional membership card of Engineers by exploiting their financial condition and joblessness. An Engineering card is available for sale at 300 USD a year. However, the investment that a family puts in earning an Engineering degree is, on average, 50,000 USD lifetime.
There are jobs available for Engineers in the government sector, but they are minuscule in number, and there comes news now and then about the malpractices in job-award. The jobs in the private sector are also not favorable for Engineering students as the corruption is rooted deep into the foundation of uneducated employers. Persecution of Engineers is systematic, it is to put professionals out of the administration, so they may never be able to perform jobs the right way.
It is also necessary to understand the Importance of Transparency and Accountability in Government to ensure rights protection. As Pakistani, we want to see Pakistan prosperous and emerging in every field. Pakistan has gone through a spell of terrorism and insurgency that left the nation depressed. It is now or never the time for people to stand and strive for growth. There is still hope in game-changing projects like CPEC, read here the benefits of CPEC, but we need to take action. The fate of Pakistan will never change if the people of Pakistan will allow this persecution to continue.
Pakistan has several housing projects, where some projects like Bahria Town claim to be the largest housing society in Asia. However, the number of Engineers these projects accommodate is minute. On projects that run on the funds of government that it collects from the public, contractors by bribing government officials, hire uneducated people like drivers, and masons. Such a shame thrown to the face of the 21st century is the reason behind the failure of Pakistan on every forum.
The elections held on the 8th of August, 2021, resulted in the success of Mr. Najeeb and the company. They represent National Engineering Alliance, and they claim to change the fortune of Engineers. There are problems on the side of Engineers as well, and he claims to change them for the sake of good.
The agenda of the newly elected Pakistan Engineering Council are hereunder.
Provision of Jobs to Engineers after graduation.
Closure of any project in case of unavailability of Engineers, as it poses security risks.
Provision of standard facilities to Engineering professionals. As it is the right of Engineers and not a favor.
Paid Internship opportunities for Engineers.
Removal of firms found participating in the lump-sump purchase of membership certificate.
Implementation of ICT Information & Communications technology in educational sector.
The candidate winning the election belongs to the governmental benches. We have seen officials making claims in the past and doing nothing once elected. We will see how it goes now.
What is the strength of Engineers in Pakistan?
Pakistan has given birth to more than 2,06,570 Engineers as of 2021. There are more than 1,89,570 Male Engineers and 17,000 Female Engineers in Pakistan. According to an estimate, more than 50,000 Engineers are unemployed in Pakistan. More than 30,000 Pakistani Engineers have left the country and many other trying to leave the country for a better future.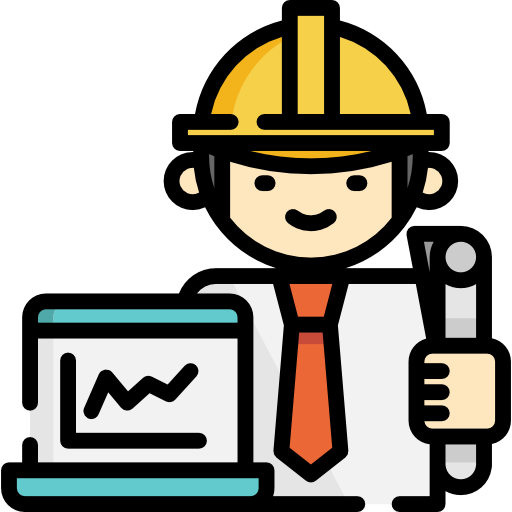 Discipline-Wise Strength of Engineers in Pakistan.
There are 51520 CIVIL, 1542 AERONAUTICAL, 4516 AGRICULTURAL, 1094 BIOMEDICAL, 181 AVIONICS, 204 AUTOMOTIVE, 12173 CHEMICAL, 628 ARCHITECTURAL, 185 ENERGY, 18782 ELECTRONICS, 1067 ENVIRONMENT, 92 ENGG SCIENCES, 61036 ELECTRICAL, 10264 COMPUTER, 91 FOOD,42 GEOINFORMATICS, 454 GEOLOGY, 2672 INDUSTRIAL, 32708 MECHANICAL, 2328 MECHATRONICS, 3452 METALLURGY, 1534 MINING, and 5 NUCLEAR Engineers in Pakistan.
Pakistan Engineering council heads a total of 29 Engineering disciplines in Pakistan.
Aeronautical Engineering
Agricultural Engineering
Architecture Engineering
Automotive Engineering
Avionics Engineering
Biomedical Engineering
Chemical Engineering
Computer Engineering
Electrical Engineering
Electronics Engineering
Energy Engineering
Engineering Sciences Engineering
Environment Engineering
Food Engineering
Geoinformatics Engineering
Geology Engineering
Industrial Engineering
Mechanical Engineering
Mechatronics Engineering
Metallurgy Engineering
Mining Engineering
Nuclear Engineering
Petrogas Engineering
Polymer Engineering
Telecommunication Engineering
Textile Engineering
Transport Engineering
Urban Engineering
---
Disclaimer: Every person irrespective to their profession is honorable. However, this applies to engineers as well. It is a shame thrown at them by restricting them from practicing their profession.