The importance of ICT in Education is increasing with each passing day. ICT is a combination of scientific, technical, engineering, and management frontiers for facilitating information and communication applications around the globe and beyond. ICT is not only the driving force on earth in terms of education, health, security, technology, etc. but space also. Several countries have orbiting satellites that facilitate ICT and all the related applications that power several areas of our routine life. Additionally, the Importance of technology and ICT in education is undeniable.
The impact of ICT on the education sector is by far the exclusive outfit. Education and educated people run the world and improve the standards of living. Can we imagine growing and excelling in the world by not putting efforts into information and communications technology? It is impossible nowadays to spend a single day without interacting with information and communications technologies in one way or another.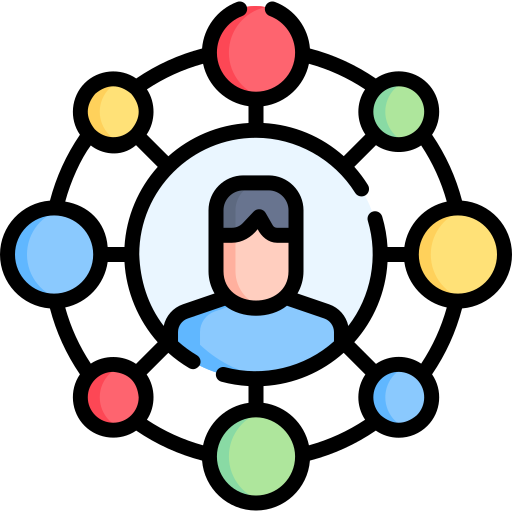 Since the advent of COVID-19, we have seen changing world patterns. The technology fusion with the areas of businesses and interactions is changing everything. We are now more connected to our gadgets than ever in history. And the impact of ICT is far-reaching under these circumstances. The institutions, schools, colleges, universities, and coaching centers are all going online. The dependence of education on ICT technologies is at its peak, and the reliance of educational institutions on distant learning powered by ICT is becoming a new norm.
The post-COVID world is apparently much different. Things have changed drastically during COVID, and the education sector has changed completely. Students are taking their lectures and classes online while staying at home in isolation. It was prohibited to bring or use gadgets and devices like mobile phones and laptops in educational institutions. Essentially, under high schools, and colleges usage of cellular devices was unheard of. However, in this new post-COVID world, phones and laptops are essential to conducting classes.
Let's take the digital devices under ICT and discuss their importance in education specifically. We use computers, laptops, mobile phones, smart-learning devices, cellular networks, Wi-Fi, etc., and these are all the devices that come under ICT. The concepts of teaching and writing books or devising syllabus come under information and communications. The usage of modern devices in education industry is inevitable.
Nowadays, we can connect with our teachers and coaches from the comfort of our homes. We need a laptop and a stable connection. It is better to learn while staying at home as getting ready for university or school and investing time in preparations and locomotion wastes our expensive life hours. Our life is too fast to waste time in traffic jams and road hazards and accidents. The advent of technology has left us a little time for ourselves to waste. The 21st century requires us to invest our time efficiently.
Key factors indicating importance of ICT in education
ICT in various areas of our life creates ease, speed, security, mobility, and modernity. The attributes of ICT embarks the importance of ICT in our life.
Equality, Inclusion, and Nourishment: ICT brings an integration of various technologies that helps improve the standards of education. In a class of 20 or 40, not every student has an equal opportunity of learning. However, an ICT-powered AI-based system can reduce the efforts needed to reach a teacher or student exclusively. The same attention can be available for every student despite a load of students or time shortage. This exclusivity can produce fruitful results in educational excellence. Additionally, every student will have the same resources available to make use of while learning. Resultantly, a well-nourished pool of students can lead a nation better.
Higher Engagement Rate: As ICT improves the level of sophisticated interactions with the educational material, we see improvement in understanding and engagement. In the era of divided attraction, our attention-time is decreasing with each passing day. Studies reveal that we barely focus on things that are passing by our sight. The ICT technologies usage in education introduces a higher level of attraction for students, and hence they tend to focus more on the lecture. Therefore, we can improve the quality of education by increasing the engagement rate and beautifying the course content and presentation.
Analytical Abilities: Einstein once said that we should avoid memorizing knowledge that we can find easily in books. The usage of ICT induces a habit of using the appropriate information smartly. Hence, we see better learners who invest in learning things and deriving results. ICT applications help us meditate our thinking process and lays a foundation for critical thinking. The importance of ICT in our daily life induces analytical abilities in our personality.
Smart Learners: ICT involves the first-hand experience of digital devices. The interaction with ICT technologies induces discipline, rationality, management, analytics, and other essential human skills arsenal. The importance of technology in our life is increasing, and a firm understanding is necessary for a better tomorrow. Hence, the interaction and usage of technology make us Smart Learners.
Thinking Practice – Intelligence: Whenever we introduce systematic approaches to any area of our lives, we improve and grow faster. Similarly, ICT can help us think systematically and develop cognitive abilities. The usage of ICT in a particular fashion induces results as of mental therapy.
Financial Growth: Life is fast, and time is growing thin with each passing day. Expertise in Information and Communications technology can bring positive changes in terms of financial growth and stability. People need to understand the usage of money and how to avoid wastage. The knowledge and listening to financial industry experts can help people grow financially stable.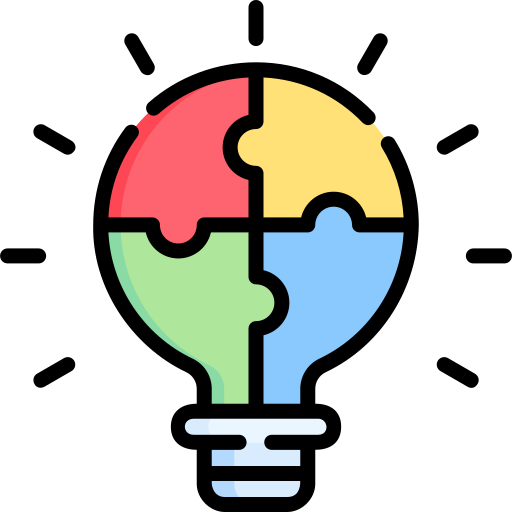 Self-Paced Learning: Every student has different areas of interests, abilities, and strengths. We cannot expect everybody to perform identically in various subjects with the same efficiency. Therefore, we should invest in ICT to introduce freedom in learning behaviors as per varying needs. Every student can pause, repeat, and save the lectures or guiding material to best suit his or her learning patterns. 
Teamwork and collective efforts: The importance of collectives efforts is so high that we see collaborative efforts in action in every matter of our lives. The problem that hinders the progress of any collaboration is the wastage of time and untrained or non-professional behavior. ICT, Information, and Communication technologies can help us work together efficiently. Improvement in management can reduce the funds wastage and improve the quality of the end product by a much higher percentage.
Connected Stakeholders: Parents are always curious about the performance of their kids in schools, colleges, and universities. Students also have a higher level of responsibility on their shoulders to learn efficiently for a better future. Teachers play their pivotal role in fulfilling the needs of students and facilitating parents in fulfilling their desires for the future of their kids. The usage of Communication and Information technology brings all the stakeholders closer. They can efficiently leave their queries, suggestions, and feedback. We can not define the importance of ICT in education any further.
How Educational Institutions are Investing in ICT
There was a time in the recent past when the importance of Information and Communications technology wasn't established. People had no idea about the dominant changes in their lives that advancements in technology would bring. The dawn of the 21st century introduced cellular devices, and the gadgets were getting affordable slowly and gradually. The affordability and innovations in technology increased the importance of technology exponentially in the eyes of every human.
Then a boom in the Information and Communications ICT industry changed the world forever. Once there were very few cellular devices available with bad user experience at expensive costs. The introduction of cheaper technologies and growing competition helped reduce the cost of the devices. Fast-forwarding to 2021, we live in a highly connected world, and we are heading to enter the era of Artificial Intelligence, Self-driving cars, Augmented Reality, and E-learning. COVID-19 has increased the pace of the economy shifting to Digital resources. We need to digitalize and empower our educational institutions with ICT technologies for a better tomorrow.