Ranjha Ranjha Kardi is a story about girl Noori. She was born to a family that picks garbage from people's home.
The story of this drama revolves around her quest of attaining her dreams, power, and respectable social status in the society.
Let's first see the starts behind this remarkable piece of production.
Cast of Ranjha Ranjha Kardi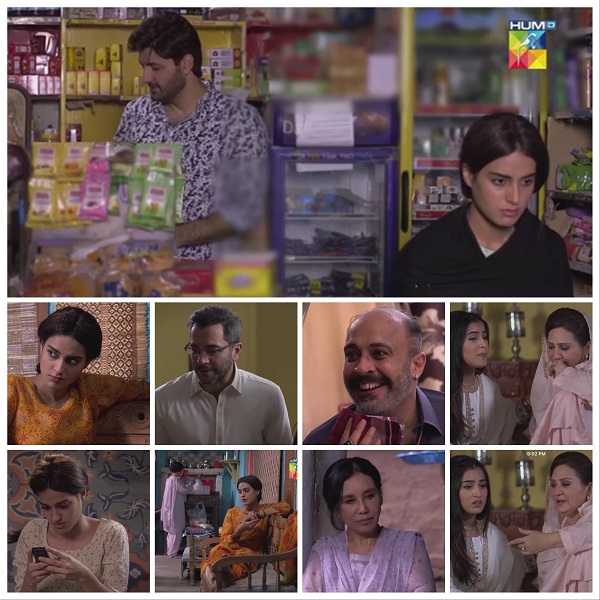 Bhola (Mohiuddin), a character played by Imran Ashraf.
Noori (Noor Bano), a character played by Iqra Aziz.
Child Noori (Noor Bano), a character played by Momina Aayla.
Fahmida (Bhola's Mother), a character played by Asma Abbas.
Sahir, a character played by Syed Jibran.
Amma Jannatay (Noori's Mentor), a character played by Zaib Rehman.
Nusrat Mian (Bhola's Uncle), a character played by Kashif Mehmood.
Rizwana (Bhola's Aunt), a character played by Munazzah Arif.
Komal (Bhola's Cousin), a character played by Ammara Butt.
Noori's Father, a character played by Faiz Muhammad Chauhan.
Noori's Mother, a character played by Ismat Iqbal.
Shauka, a character played by Noor-ul-Hassan.
Haji Sahab (Noori's Employer), a character played by Haseeb Muhammad Bin Qasim.
Haji Sahab's Wife, a character played by Nargis Bhatti.
Mumtaz Begum, a character played by Ahmed Abdul Rehman.
Directed by Kashif Nisar, written by Faiza Iftikhar & produced by MD Productions, Ranjha Ranjha Kardi has touched the hearts of many.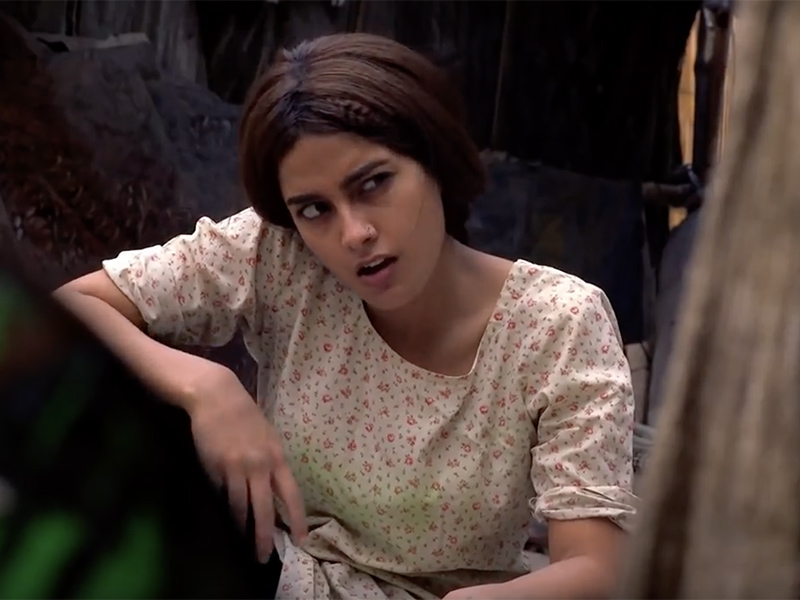 The story of this drama revolves around a girl Noori. She belonged to a family that picks garbage from people's house and streets.
Due to their profession, they are not respected by other individuals of society.
Noori got a chance to meet Amma Jannatay, who became her mentor and told her the basic principles to differentiate between right and wrong.
She taught Noori and she gave private exams and passed them with good grades. The behavior of society towards Noori's family due to their profession caused great pain and anger in her heart.
She did not want to become like her parents. She wanted to do some respectable job. It was her utmost desire to earn a respectful status to prove her existence.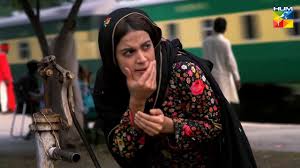 For this purpose, Noori went to do a job in a factory with Amma Jannatay's reference.
She was so happy because she got a chance to work hard in a respectable way. Noori was admired due to her hard work, passion, and commitment towards her work.
She worked and continued her studies side by side. Noori's was a not only hardworking but very honest person. Due to this quality, she was trusted by her employer's wife.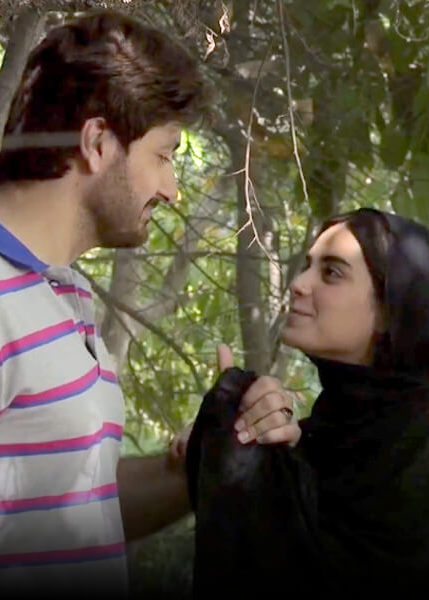 She also met a guy named Sahir, who was a son of late Imam Masjid.
After sessions of interaction, Noori fell in love with him. It was her desire to become a respected individual of society and maybe this desire made her fall more for Sahir.
She wanted to marry him and live a respectable life. On the other side, her parents fixed her wedding with an old age widower named Shoka. They took money from him for fixing this marriage.
At any cost, Noori was not willing to marry Shoka. She talked to Sahir and planned her wedding with him.
Noori used to meet Bhola sometimes while being through all these situations.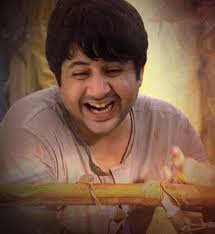 Bhola, a character played by Imran Ashraf was about a guy who is mentally weak.
His uncle used to take care of his property due to his mental state. This character came across Noori during different situations.
Noori had a kind attitude towards him because she knew him due to Amma Jannatay's reference. Sahir was under police custody due to the charge of robbery at his owner's shop. He used to sit as a salesman in that shop.
Noori for the first time in her life stole precious jewelry of her employer's wife to set Sahir free from jail. Sahir got released but Noori was arrested on the report against her by her employer's family.
Her employer had an eye on her. Noori threatened him that if he won't take this case back she will bring his truth to media. The case was taken back and she was released too.
The destiny connected paths of Noori and Bhola which became a great turning point for both of them.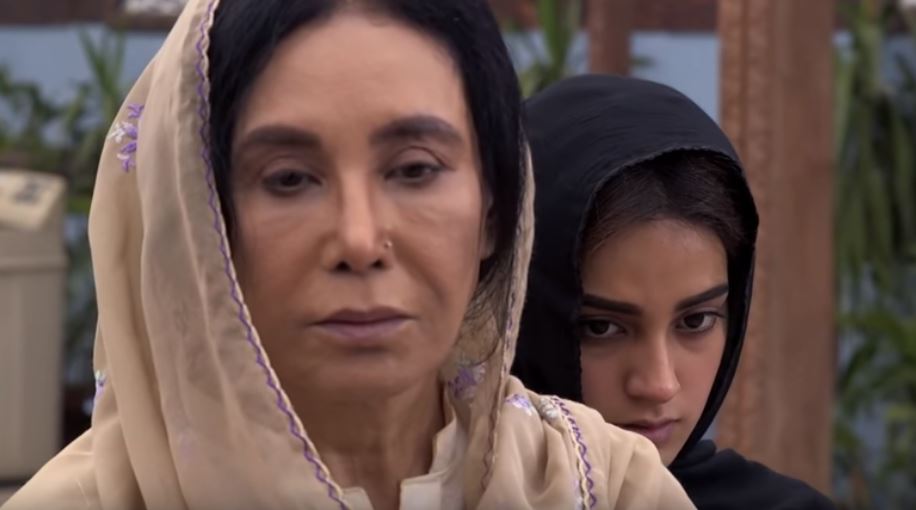 Noori's parents deciced to marry her with Shoka after this incident. Noori ran away from her house. She went to Sahir and Sahir also left her. He had no time marry her because he was getting late for joining another job abroad. Out of shock, pain, and heartbreak, Noori went back to Amma Jannatay and asked her for help. She left her case in the hands of Amma Jannatay and she was willing to accept her any decision regarding her fate.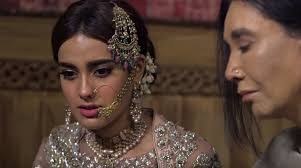 Amma Jannatay was friends with Fahmida (Bhola's mother). Once on a Dargah, they met and Fahmida asked Amma Jannatay to find some girl for her son Bhola. Amma Jannatay took Noori to their house. She made her marry to Bhola because according to her that was the only last way to give her protection, respect and save her from a sinful person Shoka.
Initially, Noori did not like Bhola at all but his innocence and true love won her heart.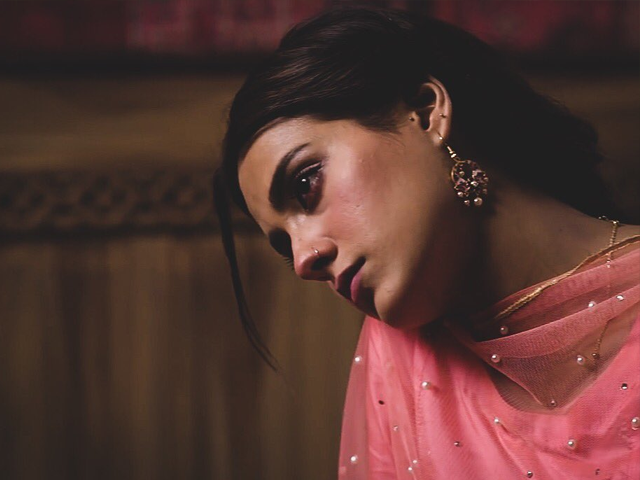 Noori was happy to get all the honor and respect she ever desired for. Somehow it was not enough for her. She was not happy with this marriage.
Bhola was not someone she wants to see as her husband. With the passage of time, she developed an attachment with Bhola. The respect and love she got from Bhola and his mother moved her heart. She tried her best to adjust to the decision of Amma Jannatay.
This isn't it! Another twist was waiting for her.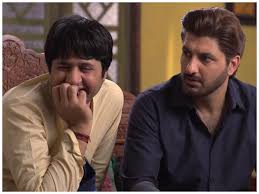 The person Noori was trying to forget was back. Sahir was back. Sahir worked at the firm of Nusrat Chacha (Bhola's Uncle).
Nusrat Chacha selected him for her only daughter Komal and wanted him to live with them after marriage.
He trusted Sahir a lot that he shared how he is trying to harm Bhola for taking over his entire property and business.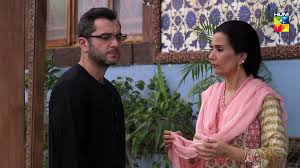 Sahir was a greedy man since the start.
He saw that Noori, a girl left by him is now an indirect owner of Bhola's property.
This made him use his evil wits to make another plan. He tried to trap Noori in the net of his love again.
Noori got pregnant with Bhola's child. Sahir wanted to kill Bhola using Nusrat Chacha, broke his engagement with Komal and marry Noori to become the indirect owner of Bhola's property.
Noori came to know about this plan and she realized how selfish person Sahir is!
The last episode of Ranjha Ranjha Kardi will be on-aired this Saturday.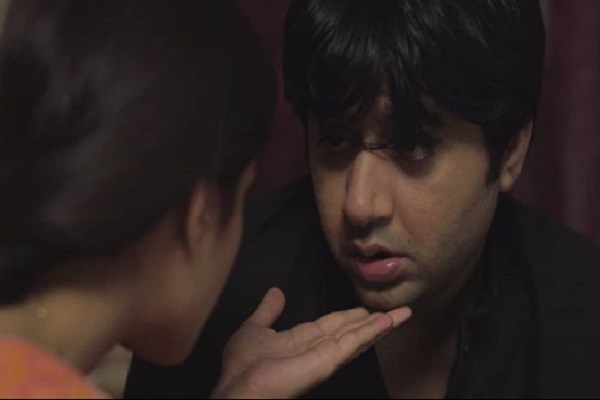 Imran Ashraf was highly appreciated for his outstanding acting as Bhola.
After playing this character, his fan following tremendously increased on social media and in real life.
Iqra Aziz also got praised for her brilliant acting skills. People are so excited to know the ending of this remarkable piece of production.
Knowing the worth of Bhola's true love, Noori has decided to take an action against Nusrat Chacha and Sahir.
She is madly in love with Bhola now. We hope that Noori will be able to reveal the true faces of Nusrat Chacha and Sahir to save Bhola from these two evils.
This Serial can be termed as the best serial!