19 required from the last over, Pakistan still had hope. England did it, why couldn't they on such a flat deck. The captain at the crease along with the hard-hitting Hassan Ali. But Woakes, despite getting hit around today, made no mistake, giving away just 7.
Clear skies overhead as they looked to get the washed-out game out of their minds. Pakistan won the toss and elected to bowl first. Even though the weather teared up a bit, stopping the game, it wasn't even enough to reduce the overs.
Summary
England Inning: 373-3 [Buttler 110*(55), Roy 87(98), Morgan 71*(48), Bairstow 51(45)] [Yasir 1-60(7), Shaheen 1-80(10), Hassan 1-81(10)]
Pakistan Inning: 361-7 [Fakhar 138(106), Asif 51(36), Babar 51(52), Sarfaraz 41*(32)] [Willey 2-57(10), Plunkett 2-64(9), Moeen 1-66(10)]
England Inning
Winning the toss, Sarfaraz put England in to bat first on a wicket that looked better, perhaps carrying the pitch of the previous game in mind. And immediately, England gave Pakistan reasons to regret that decision with a 116 run opening stand. Shaheen broke through in the last ball of the 19th over getting Bairstow caught in the deep, giving Pakistan a sigh of relief, even though things didn't get much better from there.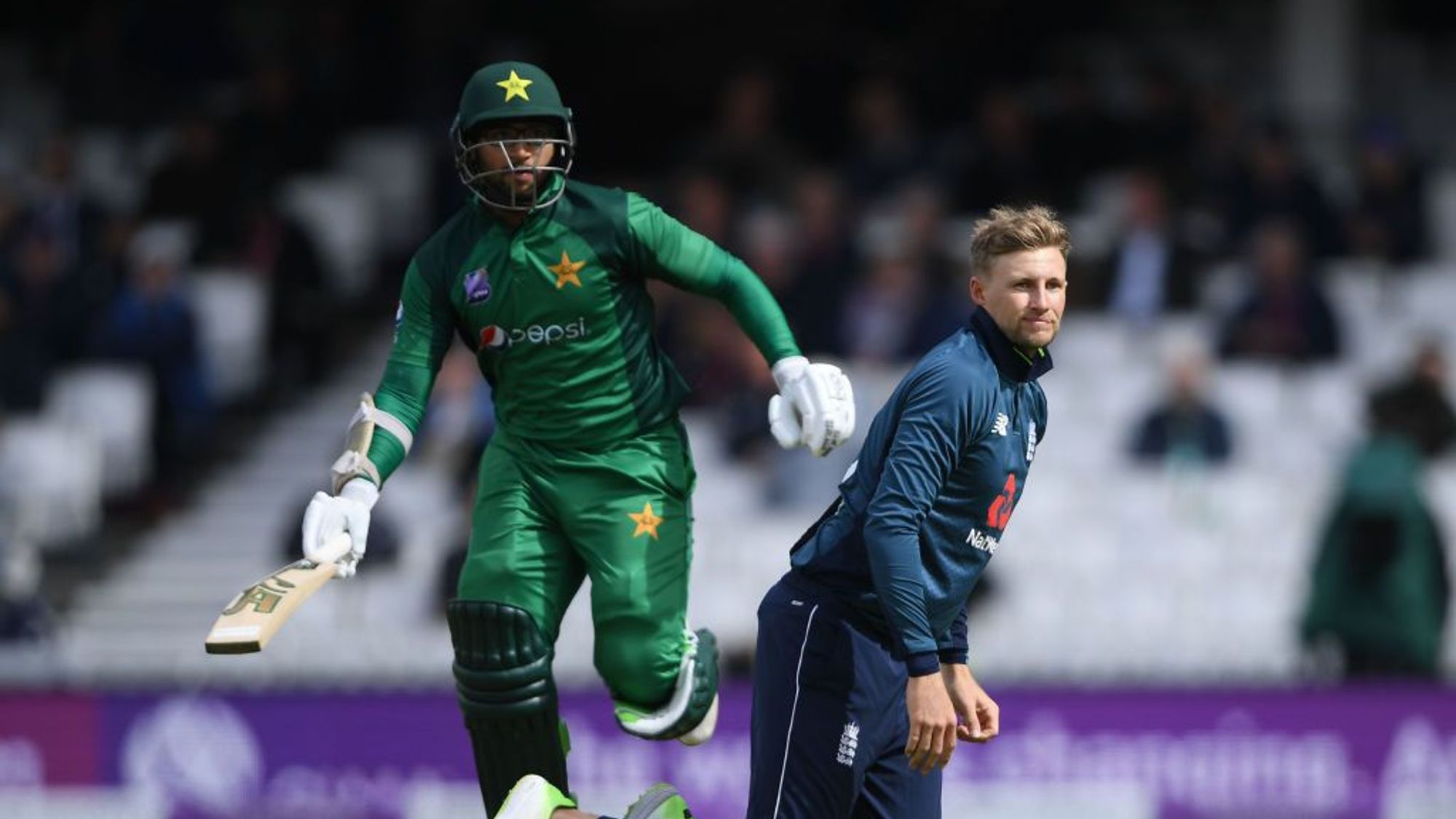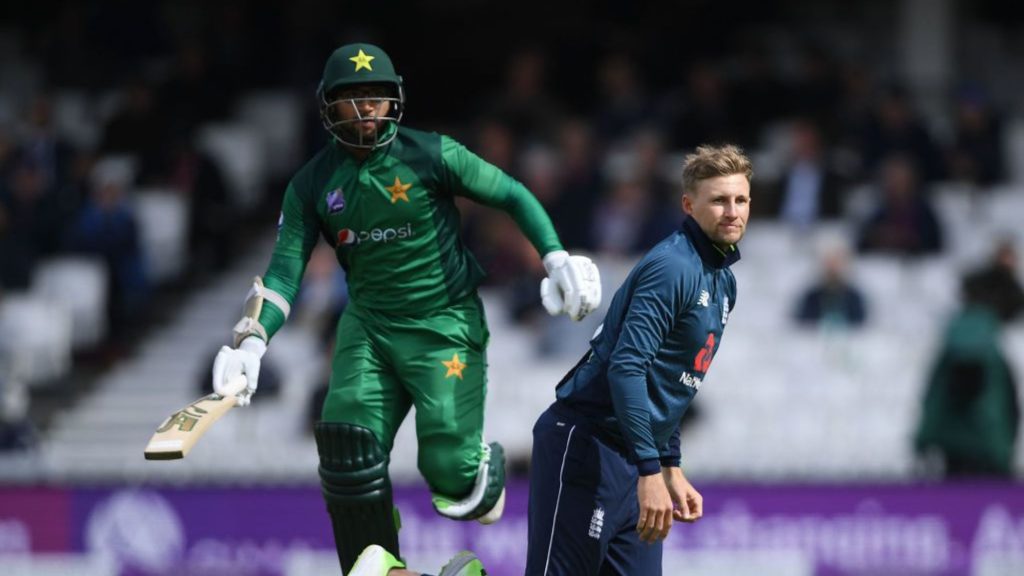 Root walked in and put up a 61-run stand before Roy fell right after the short rain break. Root fell shortly after to Yasir Shah who had a typically lousy outing with the white ball, going at 8.57 runs per over. With Buttler and Morgan at the crease – the former getting a promotion ahead of Stokes – all hell broke loose as the Pakistani bowling lineup was made to look like a mess, even with the ball reverse swinging in dry and flat conditions.
The pair added a mammoth 162 in 89 balls for the 4th wicket, which included 101 off of the last 8 overs. Buttler brought up his 100 off of just 50 balls, striking at 200 per 100 balls faced, giving everything not unplayable a whack out of the park. The celebrated pace attack, consisting of Shaheen, Hassan, and Faheem, was all taken to the cleaners at the death, getting hit for 15-20 runs every other over.
Pakistan Inning:
Pakistan started off really well with the top 3 firings; Imam getting a 35, Fakhar getting a quick hundred, his 4th hundred in 33 games, and Babar getting a 51. They were ahead of England at all times apart from the time that mattered, the last 8 overs. Asif and Sarfaraz were going well and it looked, till the end, like Pakistan was gonna pull off the unprecedented win.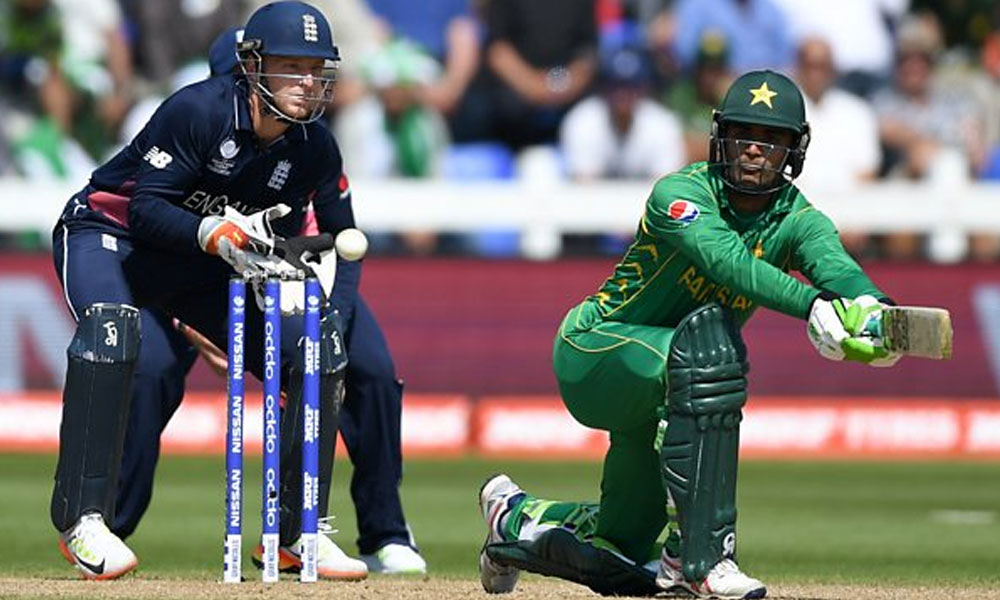 The difference proved to be the death bowling however, with England pulling off their Yorkers while Pakistan couldn't. 53 required off the last over, Willey bowled his 9th. He took the wicket of Asif Ali while giving away just 4 runs. Most of the balls the Pakistani bowlers bowled at the death were attempted yorkers but most of them were right in the slot which Buttler and Morgan picked up and hit away with ease. England didn't make that mistake for right up until the 46th over, it looked like Pakistan would run away with it but Plunkett, Willey and even Woakes cramped the Pakistani batsmen and gave nothing away.
Things to Take
David Wiley is generally taken to be a new ball bowler and isn't thought of much at the back end of an inning. He proved his critics wrong with beautiful execution of the yorker at the death. England would be more than happy to have one of their strike new ball bowlers getting more and more accustomed to the death while having their batting order set in their ways, and with the bench heated, they look just about ready to begin their World Cup campaign.
Although Pakistan batted beautifully throughout their inning, it's the finishing that's the worry for Pakistan. From the situation they were, losing the game wasn't something they should've been preparing for. All credit to England for pulling it back.
They might bring in Hafeez or Malik to that role at number 5 but they might give Asif Ali a couple of more go's at it in the games to come. They'll also be hoping to get Shadab Khan back fit as soon as possible, any time before the World Cup for they're missing a spinner in the middle overs. The fast bowling at the death needs to improve as well. While that was more of a local execution problem rather than skill they will be looking to get this right in the games to come, perhaps experimenting with the bowling attack to get things right before the World Cup. ed0 Grid T