English bowler Liam Plunkett could be in trouble after a video emerged on social media where he can be seen rubbing the top (allegedly the nails) of his middle and index fingers on the ball at the start of his runup.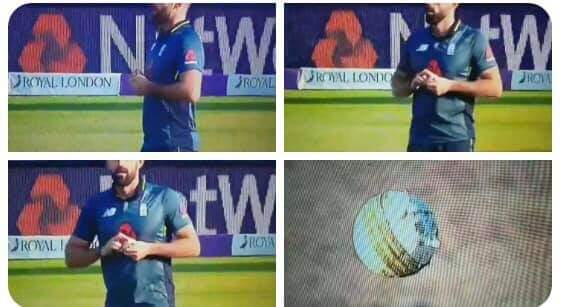 The balls condition in the video can also be seen to be very rough due to the dry nature of the pitch and the ease of scoring, with the entire game seeing over 730 runs in 100 overs; a record in England.
Plunkett gave away 64 runs in 9 overs while picking up two important wickets of left-handers Faheem and Haris Sohail. There was reverse swing on offer at the back end of both innings but the English attack proved more effective at the death defending 61 in the last 6 overs while Pakistan gave away 100 in the last 8. Whether that had anything to do with the condition of the ball is yet to be established.
The English bowlers pulled off their yorkers while controversially getting away with a couple of balls on the guideline.
The last such incident was seen last year when the Aussie trio of Smith, Warner, and Bancroft were all given bans of up to one year following the use of abrasive material to rough up the ball in the game against South Africa.
Plunkett had shown no affection for the Aussie trio stating,
"I don't feel sorry for them"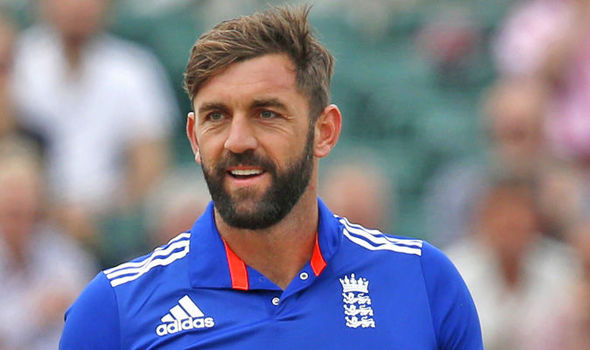 He had added,
"I'm sure it would be the same if someone on the England team had done that … you get plenty of stick when you go and play against Australia Down Under."
Plunkett himself is yet to give a statement in this matter but the English board is known to be very strict when facing disciplinary issues with the removal of Alex Hales from the squad following his controversy. With the backup that they have in all departments, their chances in the World Cup are not dented by such rash decisions.