Virtual events offer organizations creative ways to increase ROI, but engagement is critical for the success of any virtual conference or event. Here's how to make virtual events more engaging by taking real steps. With humans' short attention spans, now more than ever, audiences require sophisticated techniques and tools to keep them engaged.
The increase in virtual events has created a new channel for businesses to engage with customers throughout the user journey. According to Markletic, 49% of companies organize 20-30 events per year. This means there is an opportunity to reach more people, encourage interaction, and make the experience memorable.
There are a few ways you can get people involved and excited about what's happening in front of them.
Here are some easy steps to boost attendee engagement
Look for Speakers and performers
Virtual events can be complicated to pull off. A huge part of making an event successful is great speakers. It's crucial to include speakers who can connect with the event's tone and align with the message being shared. Aside from engaging speakers, performers are also a great way to entice participants and keep them hooked. Having a unique appearance will encourage everyone to stay engaged and talk about what they saw or learned.
Quick Tip: How to make Virtual Events more engaging- Keep it short – Avoid repetitions. It is always better to prepare before you perform.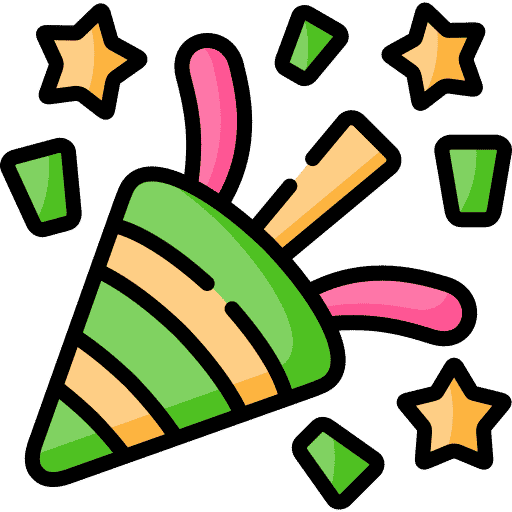 Interactive Programs make events more engaging!
Just when we thought in-person events were complicated, if anything, virtual events have taken the cake. They have many moving parts, but the most crucial part is to increase interaction, and to do that, you need, you guessed it, an interactive program. This essential step will add an incredible amount of value to your event.
Let's face it; people love winning and getting recognized for their achievements. During these interactive programs, participants can contribute and be rewarded for their contributions at the end of a meeting. Communication is the foundation of connection; attendees must tune into your virtual gathering.
According to Markletic, 81.8% of virtual event organizers use polling to improve interaction. Examples of interactive programs are live polls, live chat, and live Q&A. You can use what the virtual platform provides or use outside tools like SurveyMonkey to host quizzes for guests. These can also help participants open up a little more.
Once everyone feels more comfortable, attendees can begin to share their photos, thoughts, interests, and comments. This is a great time to stay engaged on social media and pay attention to what's happening. You can't forget to interact, communicate, and monitor social media while responding in real-time.
Use technology to Your Advantage
Games and Conversation Starters
A way to improve, ignite and garner conversations with your audience is through interactive Q&A, gamification, and online chats. This way, attendees can connect and break down the monotonous heavy sessions. Online virtual platforms like Airmeet offer organizers all of these interactive conversation starters.
Working together as a team doesn't have to be in-person; there are ways to do this through your screen.
Breaking more extensive case studies into more minor problems and letting a small group tackle them while sharing their feedback is a great way to get people involved. This collaboration will generate better ideas and connect people at a deeper level. The winning group can post their selfies together, which helps build team spirit and camaraderie.
Quick Tip: How to make Virtual Events more engaging?
Always involve your attendees and do share useful data or valuable industry insights for a long-term relation building.
Social Media Hashtags for remarkable virtual events
And again, we're going to mention the power of social media. Social media is where conversations take place; inspiration and impact genuinely happen. One way to utilize the event and platform is through Hashtags. It's an easy way to increase reach.
Create a hashtag that is unique, memorable, catchy, and easy to spell. Providing a well-researched conference hashtag to attendees allows them to generate and curate unique content and create a social media buzz about the event, before and after the conference. Encourage people to share your hashtag on social media profiles. Another way to entice people is by offering an incentive. Incentives are a great way to get more people to share the hashtags.
Live Streaming can be your hope in despair
According to Livestream, 80% of consumers prefer watching a live video to reading a blog. Live social streaming on platforms like Facebook and Youtube creates one of the highest active engagements. People are more likely to like, share, and comment on live videos on social media platforms than anywhere else.

Facebook Live is the most commonly listed platform for live video consumption (MediaKix). Live videos are exciting and also ranked higher in Facebook's algorithms. It is also a great way to reach a wider audience while engaging your current audience set.
Plus, if the event or video is posted to a social media platform after, it is likely to get more unique views and draw traffic to your pages. Clicktale data shows that nearly 40% of consumers are likely to share video content. And according to data research from HubSpot, 54% of consumers want to see more video content from businesses and brands they support.
Quick Tip: How to make Virtual Events more engaging – Make a brand kit and always follow it.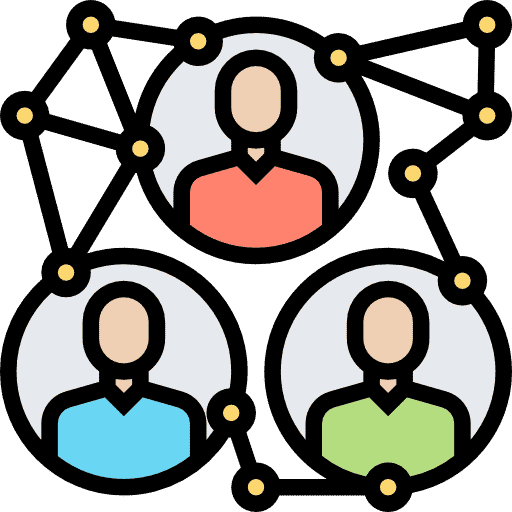 Keep Influencers Involved
Influencers are a huge part of a brand's success, so it's crucial to give them attention. Those who are a little more influential on social media will start conversations and continue them well after the event is over. Ensuring there are easy tools to help the influencers stay engaged is also crucial for success. Platforms like Airmeet help boost influencer engagement with virtual event features that feel like real-life meetups. Work with them and find ways to ignite conversations during these "meetups" and keep the momentum going during session breaks.
Display and Accelerate Social Conversations
Everyone is watching their screens during a virtual event, so you need to visualize and prepare for this beforehand, including social conversations. Displaying individual social media posts on big visual displays. Doing this can make them a little more motivated to share their creative social media posts because they want to get featured too. It leads to attendees working harder to create thoughtful posts that they share, resulting in a broader brand reach.
Quick Tip: How to make Virtual Events more engaging- Believe it or not, but statistics confirm that social proof can drive massive results, often unexpected.
Select Attendees for Questions With a Virtual Prize Wheel
Like we said earlier, people love winning, so an easy and exciting way to get attendees to stay present is to offer some free stuff. You can select attendees' names for questions with a Virtual Prize Wheel. This is a fantastic way to ensure all participants stay attentive. Offering prizes create some drama and excitement, and they have to be mentally present in the event.
Create a Social Media Hub
Now it's time to create a hub where you can receive and rank the ideas. Or you can ask other attendees to vote for the concept, and in the end, the winner gets recognition and an incentive or prize. Capture shareable attendee moments, share some fun pictures, ask attendees to add comments and event names, and use that memorable hashtag.
Use Leaderboards
Online leaderboards are another meaningful way to drive greater social engagement during your event. Imagine you're in your group fitness class, and you have a leaderboard in front of you. Because you can see where you're ranking, you push even harder to make it to the top of that list. This is the same thing, but not as exhausting. Turn event social media posts into a leaderboard and rank attendees based on who has created the most posts, shared more photos or tweeted, retweeted, or other metrics. Your event content will spread virally, and attendees will be happy to win.
This is how to make Virtual Events more engaging by devising a comprehensive brand policy and following it. An addition of the above stated suggestions can drive derived results.