Game based learning platforms are digital learning environments that use games to teach. The gaming industry has been booming for years, but surprisingly, many parents and teachers need to learn how to use games as a learning platform for kids. Many people are still trying to figure out what these platforms are and why kids like them. Quizlet provides you and your kids with the same educational benefits of video games that you like to get.
It is essential to understand the importance of ICT in education and also the implementation of ICT in educational institutions to improve the learning capabilities of millennials. The importance of technology is growing beyond the imagination and it is now or never to adopt and compete in the race of technology adoption and it will have a positive domino effect.
Edapp for Game Based Learning
One platform that has a genuine multi-disciplinary approach towards game based learning for kids is edapp. It's as much suitable for grade 5 kids as for a teenager. This platform offers various courses in a gaming setup. Every user is encouraged to complete their course, further promoting task management.
This app has two modes of use, one is free, and the other one is paid. One big advantage for your kids is that it enhances microlearning and brainstorming for them.
Kahoot Game Based Learning Platforms
Kahoot is one of the best paid game based learning platforms for kids. It has interactive learning games, such as maths, quizzes, etc., for enhancing kids' cognition and understanding. Kahoot presents many good opportunities for your kids to develop social learning techniques.
From learning to reading and keeping track of a child's learning progress, it's one of the best platforms for providing live updates to parents. Many occupational therapists recommend parents use this app for autistic children. If you want to use it for your kids, you can choose any medium, such as a laptop computer, tablet, or mobile phone.
You can also screen share the app and have multiple users benefit from such an amazing tool. Your child and their friends can join in while you have plenty of time for other work.
Gametize Game Based Learning Platforms
Gametize is a well-known app that lets you create new games, challenges, or quizzes. It also can modify an existing game for your child's needs. We know every child has different likes and interests. Therefore Gametize developers have specially designed it to keep simplicity within reach. And helps in game based learning for kids and millennials.
If your kids like chess games or fill-in-the-blanks of their favorite subject. You can create it exactly to their liking without much effort.
Centrical for Gaming and Learning
Centrical is one of the best kid and employee learning platforms. It doesn't matter if you are a parent or an employer. You can make anything from its user interface. From children as small as five years to adults studying and doing jobs, it fits them all. Make customized games, quizzes, or reading material, and let your child thrive in learning.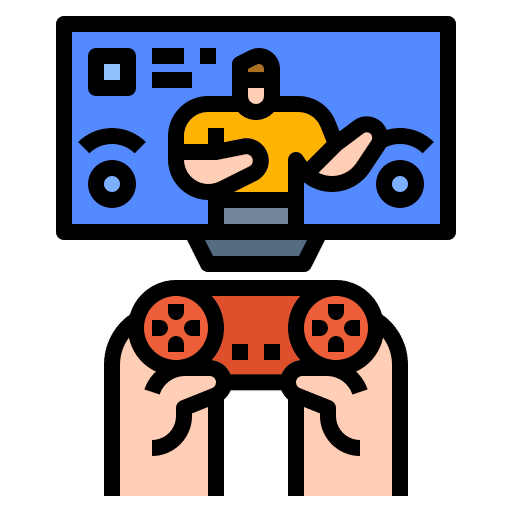 Archy Learning With Gaming
Archy learning is an all-rounder gaming based tool for designing games and arranging remote classrooms. Due to its functions in making classroom and students content via Youtube and link sharing, it's a beloved application for kids, teachers, and parents.
Hoopla Learning With Fun
If your children like to have challenges and competition matches with their friends and classmates, then Hoopla is your best chance to achieve it. You can set different goals and stages via the gamification and learning stages. You will receive all the relevant updates on your kid's performance and achievement levels.
Raptivity Game Based Learning Platform
Raptivity has created waves of change after its induction and start-up in eLearning platforms worldwide. Whether you are a housewife or a single parent and need more information on such learning solutions, Raptivity will let you have ease of usage in making games, quizzes, flashcards, and puzzles in no time.
Using Raptivity, you can keep your child motivated by assessing their mental and cognitive abilities. This will serve your child's best interest and help them fill all the gaps in learning quickly.
Gimik Learning
Gimik is undoubtedly one of the best in the market and the easiest. You can use this gaming platform to learn and assess kids' knowledge and abilities in a few minutes. It has the best visually appealing graphics for children of all ages.
On every achievement, a new level is unlocked, and certain gifts and privileges are given to the player. Kids can monitor their own performance and be motivated by showing the stats of different players.
Quizlet Game Based Learning
Quizlet provides you and your kids with the same educational benefits of video games that you like to get. As the name also suggests its qualities, this game is entirely based on quizzes. There's nothing flashy or high-end graphics in use, but it's very simple and user-friendly. You can design flashcards on different learning topics and let your kids have fun with them.
ProProfs Game Based Teaching
ProProfs is a highly sophisticated gaming based learning platform. You can create multiple quizzes, games, and questionnaires for your kids to learn. It's also expensive and high-end. If your kids are above 8, it's the best you can get in online and offline modes. From learning to evaluating your kid's abilities, you can design and designate many awards to keep them motivated.
Conclusion
We hope this list has inspired you to try game based learning platforms for your child. They're great options and have something different to offer. If you have any questions or comments, feel free to leave them in the section below!