This post is specially curated to help users willing to know about write for us business policies of HardHour. At HardHour we and our writers create high quality content in several areas of business, social, scientific, and psychological importance throughout the year. And the quality of content is never compromised in any case whatsoever. We also encourage following Google Quality Guidelines.
It is essential to understand that the primary purpose of content creation and publishing at HardHour is to help our readers by answering their questions in the best possible way. Furthermore, we do not create content only keeping in mind to get highest possible rankings in search engine result pages (SERPs), rather we create content for our human readers. The content and its quality is essentially determined and impacted by the fact, if you are writing it for the sake of SERPs, following so-called "best seo practices," or for human readers with conscience and feelings.
We highly encourage any writer and piece of content which understands the essence of content creation at HardHour, as we previously outlined, and wants to repeat the same. So, you are welcome to have your article, guide, or opinion to share with the Editor for further processing and approval for appearance on the platform.
Write for us Business
When creating for human users, please bear it in mind that you might be creating a piece of content which is purely for promotional purposes. However, it is essential to understand that it must not be something you see as an advertisement on a newspaper or classified ad on the internet. GenZ works entirely differently, and the leading experts in the field of marketing suggest using copywriting techniques to market a product, service, or even a point of view.
Copywriting techniques – Write for us + Business
You might believe that writing is all about word choice and sentence structure. However, that is just the polish, the finishing touch. Infiltrating a client's head to learn what he is dealing with, how it makes him feel, and how you can assist is the real job of a copywriter.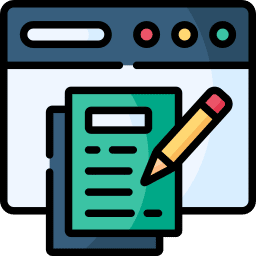 Address the worries: For instance, let's look at a technique for a target audience on the sales page for the online course "How to Talk to Anyone", I would say by empathising with their feelings of social awkwardness:
Readers must feel and understand that you are the person who understand their needs and problems. And once they are confident about your understanding of their problem, they will actively participate and follow your call to action.
Focus: Another technique of doing this is staying very focused and specific to the topic of point that you want to make. You need to clear the minds of your readers, right? You want to solve their problems, right? Be focussed to your goal and specifically outline your product or service. You must not be the one to confuse them with your offerings.
Address the elephant in the room, the pricing: There is no perfect or awkward pricing. It is all about the quality and presentation. If you are not addressing the pricing issue correctly, you are set to doom. Your customers should be confident when it comes to their urge to deal with you and have a business relationship with you or your services.
These were some of the suggestions that came to my mind while addressing the question. Now let's focus on other essential details.
General Guidelines: Write for Us Business
Learn, how to write effectively. And follow these rules if you want to have your post published on our website:
Include 1 DOFOLLOW and high-quality backlink per post, contact Editor for invoicing.
The post will be featured on our homepage for a limited period until new postings are written.
We will not publish solely promotional texts.
Use photos that are free of copyright and royalties. USe Flaticon and only send 250Px images.
Every article and blog post must be at least 800 words long, relevant, and plagiarism free.
The article should be formatted appropriately, with appropriate headings and paragraphs.
You can include links to authoritative websites such as Forbes, Entrepreneur, and others in your content.
If the article is a collection of ideas and thoughts, include resources.
To boost SEO and make the article more natural, we'll include internal and external links.
If you want to publish your work, increase the exposure of your content, and widen your marketing outreach, look no further. We're always looking for new contributors and writers who want to share their expertise with the Hard Hour community. Please send us your correspondence regarding interior design, home décor, and other related topics.
If you think you would be interested in writing for us as a guest contributor on home improvement topics, take a look at the guidelines for guest posts below. If you believe you meet the qualifications, kindly submit your proposed guest post idea using the input form at the bottom of this page. If you have any questions or recommendations or want to say hello contact us.