Proud Pakistani – Top 10 Reasons To Be Proud As A Pakistani
Pakistan is the 6th most populous country in the world. Pakistan is home to 210 million people often termed as…
---
Pakistan is the 6th most populous country in the world. Pakistan is home to 210 million people often termed as Pakistani.
Edhi and other Charity-run Organisations
Edhi Foundation is the Largest Charity-based Ambulance and humanitarian-cause services organization with-in the entire world. May ALLAH bless the departed soul of Edhi, Now the wife, son, and daughter of Edhi are further taking the cause of their father of serving the humanity regardless of their cast, color, faith, and creed. Donate Now
World's Most Fearlessly devoted Pakistani-Army and First Islamic Nuclear Power
We own the only military with-in the entire world, which is in a winning condition, in the war against terrorism. Our Army is struggling day and night on many active and passive battlefields.
Pakistani Anthem tune, the world's No. 1 anthem tune.
The anthem of Pakistan was once declared the world's best anthem. The anthem is not in the Urdu language. The language in which it wrote the anthem is Persian with a slight touch of Urdu.
Heading Counter-terrorism Coalition.
Proud of Pakistan General Raheel Shareef is leading or heading 41-Islamic countries military coalition army, to eradicate the terrorism. And terrorism was caused because of the (active or passive) war between two rival countries USA and Russia.
2 Among Top 10 Tourist Spots in the World
Pakistan owns spectacular tourist spots. Out of potentially top 10 tourists spots, it locates two inside Pakistan. The northern areas are perfect in their view, people are hospitable and sympathetic. It's impossible to visit northern areas without gathering beautiful memories.
World's largest irrigation system & 25th Largest economy.
With Best and safest, a connecting bridge between Asia and the Middle east. Pakistan has the worlds largest irrigation network and we have a perfect climate for all agriculture-related activities. We are the world's largest economy and we will expand our economy in the near future. And the situation of World's Largest natural deep-sea port which will be operational in the near future, also a positive economic growth indicator.
Pakistan is one of the biggest producers and suppliers of food and crops, placing it at No. 8 in Farm Output.
This is because we are among the top ten producers of items such as wheat, cotton, turmeric, sugar, okra, onion, chickpeas, milk, ghee, dates, mangoes, mandarin, apples, and apricots in the world.
International Peacekeeping forces
Governments of Pakistan at different times sent Pakistani-Armed-Forces to keep peace in different areas of the world. We did never try to steal their wealth and resources like United-States and Russia. Our mission was peace, and we achieved peace. Check details here: Pakistan Army's Contributions in UN Missions.
Acknowledged by the United Nations
Pakistan Army has highest number of soldiers in UN Peace-keeping Missions. Peace-keeping, as defined by the United Nations, is a way to help countries torn by conflict create conditions for sustainable peace.
Pakistan had the maximum number of soldiers working for international peace at a time in near past
Pakistani's are the 4th Smartest people in the world
Pakistan produces several Engineers, Doctors, Scientists and other professionals who are serving humanity throughout the world.
This is also because the world's 7th biggest group of engineers and scientists are Pakistani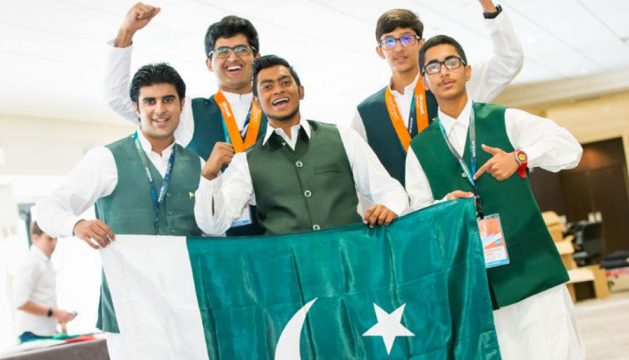 Overseas Pakistanis working for the development of the entire world
A huge number of Pakistanis are working in different countries around the world. A list of them is as below.
Saudi Arabia: 1,500,000.
United Kingdom 1,200,000.
United Arab Emirates 1,200,000.
USA (United States) 409,163.
Canada 124,730.
Italy 100,000.
Kuwait 100,000.
Oman 85,000.
Greece 80,000.
France 60,000.
Qatar 83,000.
Germany 49,000.
Spain 47,000.
Bahrain 45,000.
Norway 39,134.
Australia 31,277
Libya 30,000.
Denmark 21,642.
Netherlands 19,408.
Multiple Guinness Book, World Record Holders
There are multiple youngest Microsoft specialists, scientists, leaders, and sportsmen who born in Pakistan. Few for your kind feed are mentioned below
Best squash player with a winning streak of continuous 555 matches
Worlds Youngest Cricketer: (14 years old)
World's fastest bowler
Youngest Microsoft specialist
Youngest Gamer
Best Capital, Islamabad.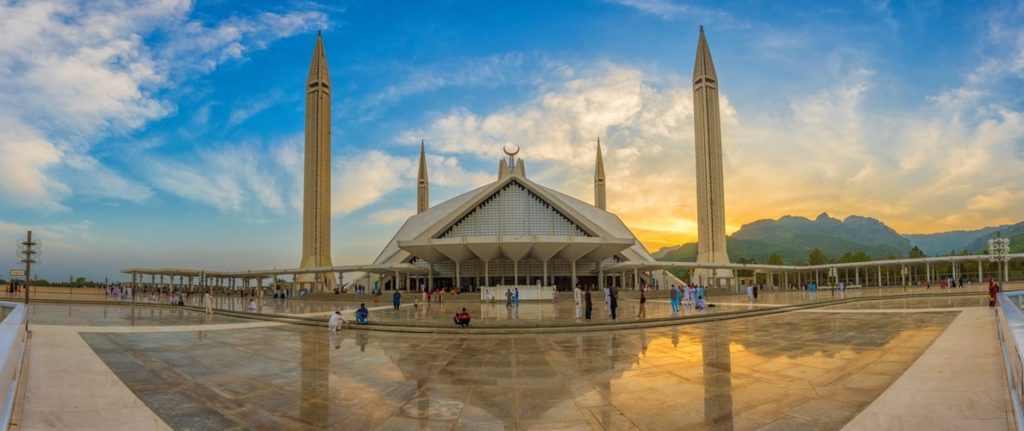 Other Facts
Fifty percent of the world's footballs are produced in Pakistan
In Sialkot Pakistan, they manufacture worlds best quality footballs. They are fine quality footballs and are unique of their type, material and stitching quality.
Examples Of Bravery
People who give their life for others are rear to find and almost impossible if they are common citizens as they are not prepared like soldiers to sacrifice their lives. Aitazaz stopped a suicide attacker, who wanted to kill 2000+ kids studying in the school
[ born 1997 – died 7 January 2014 ]
There has been a lot of discussions recently regarding Kashmir due to the fact that the tyranny of the Indian government on the occupied state
Trump is planning to withdraw half of the American troops from Afghanistan. This move will give an upper hand to the Taliban and their ostensible backer.