The former Pakistan Captain, the flamboyant all-rounder and arguably the biggest Superstar Pakistan cricket has ever seen, Shahid Afridi, recently released his autobiography titled 'Game Changer'.
While there are no doubts on how much Afridi has served the game and has probably been the sole reason many Pakistani children fell in love with the it in the first place at a time when we had lost many, many, stars post the Wasim-Waqar era, he had been better known for his aggressive style of play, both on and off the field, and from very early on in his career.
There are more than a few such statements in his autobiography that reflect why the cricketer remained surrounded with one controversy after another throughout his illustrious career. He has done some explosive revealing in this book co-written by Emmy nominated writer Wajahat Saeed Khan and has caused such a massive uproar in the media that people are questioning whether a player and popular figure of Afridi's stature really needed to pull off a stint like this. We've listed a few of the main controversial points that have caught the eyes of the critics, his fans and former teammates and seniors alike.
1) Boom Boom reveals his real age.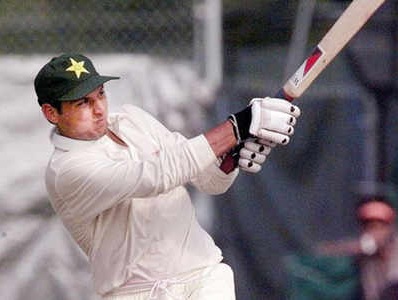 There often sparks up a debate on how most players do not disclose their real ages when entering the international cricket arena, a question often raised at Asian players – Rashid Khan, Mujeeb being the current ones under fire –  just to get a few extra years up until their sleeves. Shahid Afridi throughout his career has been on the receiving end of such allegations and had always denied that there was any truth in them but here is when things get interesting.
In the biography, Shahid Afridi shares that he was not 16 when he made his international debut, he was 19 at the time. He goes on to mention that he was born in 1975, which means he was actually 20 or 21 years old when he scored a 37-ball 100 against Sri Lanka. It is yet to be revealed who was at fault for this rather MATHEMATICAL error, but Afridi beautifully tackled this by telling the media that he hadn't read the book and this was a typing error.
'I was just nineteen, and not sixteen like they claim. I was born in 1975. So yes, the authorities stated my age incorrectly'
Furthermore, the raises the point that Afridi was not under the age of 19 when he was playing for the U-19 team, which raises the bigger question; will this impact Afridi's achievements in more than one way? His record for the youngest man to score an ODI century is yet to be taken off the Wisden Sports Almanac and there is a question whether it will be or not.

2) Calling Javed Miandad a "small man" and Waqar Younis a "Terrible Coach"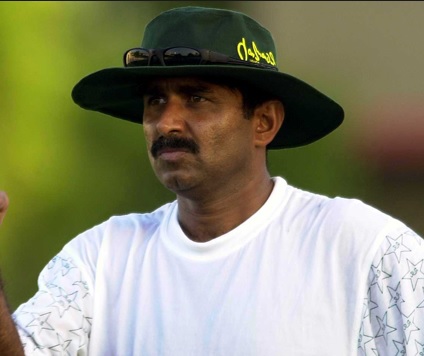 Everyone knows the about fallout between Shahid Afridi and former Pakistan quick and coach Waqar Younis. Both of them have never been of the same page and news of rifts between them have been the talk of the town for years – although Afridi has played under him on more than one occasion, after the falling out, in franchise cricket over the years.

In his biography he states:
"Waqar hadn't let go of the past. He & I had a history back to his tiff with Wasim over the captaincy. He was a mediocre captain, a terrible coach, always micromanaging & getting in the way, trying to tell me what to do. It was a natural clash & was bound to happen"
It is quite clear Afridi and Waqar's nature did not go well together thus it resulted in conflict and eventually both of them got stripped of their respective positions.
However, his issues with Pakistan great Javed Miandad looked a lot serious according to him. Afridi states that Javed Miandad never liked him, both as a person and also as a cricketer. During Pakistan's Test tour of India in 1999, Miandad wanted to drop him from the team and only on the insistence of Wasim Akram and endorsement by the chief selector, did he make it to the team.
"The stage was set for a disaster. Javed bhai was relentless. And that's how the day before the Chennai match, he did something I consider highly unethical and unprofessional by not letting me bat at the nets. Bear in mind that I was the opener."
Afridi scored a century and became Man of the Match "But Javed bhai's attitude towards me touched a new low. Before the post-match presentation ceremony, he pulled me aside and said, 'Listen, buddy, you'd better make sure you thank me in the presentation and interview. Tell them how I've groomed you and made you a good batsman. Understood?'.
"That day I lost all my respect for Javed Miandad, supposedly one of the greats of the game but in reality, a small man."
3) Problems with Gautam Gambhir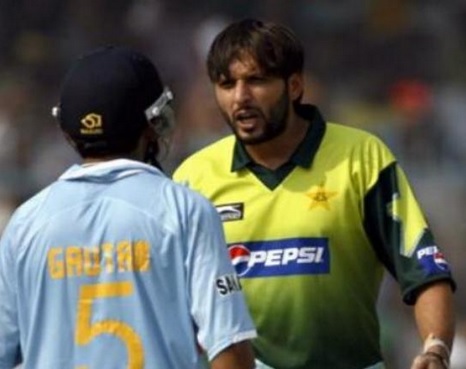 His tussle with Indian opener Gautam Gambhir is probably the most-watched cricket fight on social media. Many times have both of them be a part of some heated exchange of words and none backs of at any chance to ridicule the other.  He describes the incident in his own words.

"The umpires had to finish it off or I would have. Clearly, we had a frank bilateral discussion about each other's female relatives. Whatever, Gambhir doesn't matter. There are bigger fishes to fry when playing India,"


Writes the former Pakistan captain
This clearly shows the extremity of the exchange, furthermore, he describes Gauti in the following words,

"Oh, poor Gautam. He and his attitude problem. He, who has no personality. He, who is barely a character in the great scheme of cricket. He, who has no records, just a lot of attitude. He, who behaves like he's a cross between Don Bradman and James Bond or something. In Karachi, we call guys like him saryal, burnt up.
4) His role in the 2010 Spot Fixing Scandal
The Star All rounder stated that he knew something was fishy and tried to inform the authorities who in return gave no importance to the issue and he describes the whole scenario in a very dramatic and interesting manner: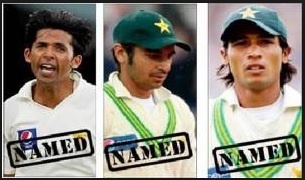 Afridi says Mazhar Majeed, the match-fixer who bribed the Pakistani cricketers, took his mobile phone to a repair shop in London and that's where the news broke out.
"In a random coincidence, the shop owner turned out to be a friend of a friend of mine (this may sound like too much of a coincidence but the Pakistani community in England is quite closely connected). While fixing the phone, the shop-owner, who was asked to retrieve the messages, came across Majeed's messages to the players of the Pakistan team. Though he shouldn't have seen what he did, it was that leak from him to my friend and a few others (whom I won't name) that looped me in on the scam. Soon, word got around that something strange was happening with the cricket team. It was that leak which probably tipped off the reporting team from News of the World as well."
Afridi states that he saw the accused Mazhar Majeed trying to make inroads in the team and informed manager Yawar Saeed but he let it go unnoticed.

"I put in a formal request that Mazhar Majeed should be distanced from the players, physically, and that no one in the team should associate with him even on a personal level … When Saeed didn't take action, I showed him the text messages – I'd printed them out on paper. After going through them, Saeed, taken aback, eventually came up with a dismal response: 'What can we do about this, son? Not much. Not much."


The Lasting Effects of the Controversies Raised

Love him or hate him, you cannot deny the fact that Shahid Afridi sure knows how to remain in the news and he just was successful in turning the attention of the electronic and social media towards him yet again. But the main question is, was it necessary to write all these things? Was there a need for a player of Afridi's stature to just ridicule Pakistan's legends and the authorities so easily and effortlessly? He blamed the authorities for not stating his age correctly but there is no doubt that he knew about this, thus it makes him an accomplice in this act as well. Not accepting the accusation for 20 years and then just showing up and writing that all of them were true is a matter of shame for both him and the people who helped him do this.
Furthermore, this raises the point that Afridi was not under the age of 19 when he was playing for the U-19 team, which raises the bigger question; will this impact Afridi's achievements in more than one way? Shahid Afridi was and still is the biggest star Pakistan cricket has ever seen, he is flamboyant, courageous and blunt, a role model for youngsters and for the society as a whole.
He has a social and moral responsibility of portraying a positive image for the country that has given him all the respect, money and fame he has today. His book would definitely have a bad impact on his reputation around the world but at the same time, if the issues raised by him are dealt with and given importance, it would help solve the main problems Pakistan cricket is facing at the upper level. How will the authorities and his fans react to his allegations and revelations, only time will tell!