There are several malls in Islamabad that are constructed following international standards. Shopping malls are where many people go in Islamabad are the places where people from twin cities visit to buy things they need. They can be found all everywhere in Islamabad's commercial areas or business centers. Shopping malls are much like a small town that contains stores and other necessities needed by customers who choose to shop there.
Malls in Islamabad are places where customers can have a coherent shopping experience. These shopping malls contain movie theaters, restaurants, clinics, banks, ATMs, etc. Nearly everything one could need while going about their daily lives is available within the walls of a mall. Most locations have some indoor theme park or entertainment section. Malls in Islamabad gaining massive attractions have a spectacular spot on the scene and exemplary civil architecture. The outer part has parking lots and elaborate fountains, and landscaping, giving shoppers a pleasant experience.
These malls have the only cluster of branded shops in Islamabad. People who are picky in their collection of the brand find these places as an absolute blessing. Shopping malls play n essential role in generating high-transaction businesses. These high-transaction purchases drive the economy and the excellence in manufacturing.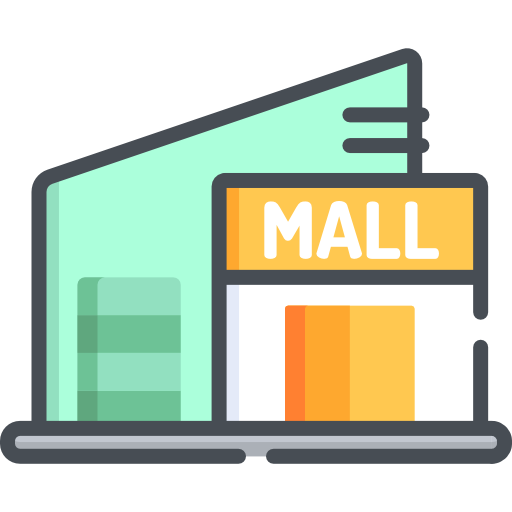 The top 6 malls in Islamabad are hereunder.
Centaurus Mall in Islamabad was the first gigantic civil engineering structure of the twin cities. Centaurus Mall is a multi-use tower with sections offering a place of business to corporate offices, clothing brands, food brands, and residential facilities. This mall in Islamabad has an iconic location in the lush-green mountainous region. This multistory mall is home to more than 300 national and international brands. The presence of these brands in such huge numbers is nowhere to see in the twin cities.
However, the one thing that fascinating about the Centaurus Mall is that its Pakistan's first skyscraper. According to modern resources a building can only be called a skyscraper if it has at least 100m vertical height. Although there isn't any agreed upon height globally, but 100 is the least we can find in contradictory narratives.
Giga Mall in Islamabad is home to more than 200 national and international brands. It comes second to the famous Centaurus Mall. The mall has several services and products to offer visitors of every age. Purchasers can buy branded eyewear, footwear, clothes, jewelry, handbags, and gadgets. Alongside shopping, visitors can enjoy the food.
I am a Civil Engineer and a resident of Rawalpindi. I often roam on the roads of the twin cities even though I am not much fond of wandering. Anyways, the only mesmerizing architectural masterpiece that makes me look at it twice is the lustrous Giga Mall in Islamabad. It's not a skyscraper but is the most attractive civil engineering structure of the twin cities.
Third to Centaurus mall comes The Safa Gold mall. This gigantic mall is home to more than 150 national and international brands. If you want to have fun during your visit to Islamabad's heart of luxury while chewing your stakes grilled at high flame, go nowhere other than Safa Gold Mall. You can arrange an exclusive meeting there and also provide a luxurious boarding facility to the investors.
Emporium Mall in Islamabad.
Emporium mall doesn't have an iconic location either any attraction for people who love gigantic structures and skyscrapers. However, the place seems attractive to several residents in the twin cities. And, if we have to count for the top 5 shopping malls in Islamabad, there isn't anyone else claiming position four. There is all sort of shopping facilities available for visitors from around the globe. One can find footwear products, clothing brands, jewelry shops, food courts, and recreational areas in the mall.
The Olympus Mall in Islamabad.
Olympus Mall in Islamabad is a very different building as compared to the top four buildings of Islamabad. The building has a good access area but cannot be compared to any of the other most iconic malls of the twin cities. All the basic facilities of life including shopping areas, recreational areas, and food courts are fully functional. The mall is considered the fifth most attractive place for the local and international visitors.
---
There are dozens of under-construction shopping malls in Islamabad. These shopping malls create massive earning opportunities at different levels of their operation for a variety of common people. When a mall is under construction, it provides working opportunities to labor approaching the twin cities to find better-paying laborious jobs. Hundreds and thousands of of daily-wage workers, technicians, and services providers work on these projects during the construction phase. Once these projects are complete, job opportunities are produced in areas of maintenance, security, and services. These malls become a driving force in uplifting lives of many.