The First Leg
In UEFA Champions League semifinal 1, Liverpool went up against Barcelona in something that people were calling a mismatch. Both teams are in their top forms this season but of course, all the seasoned favourites out, nothing was good enough for the Messi XI was it? In the course of two legs, Liverpool secured a spot into the Final of UEFA Champions League in their road to Madrid, not the Madrid arch rivals.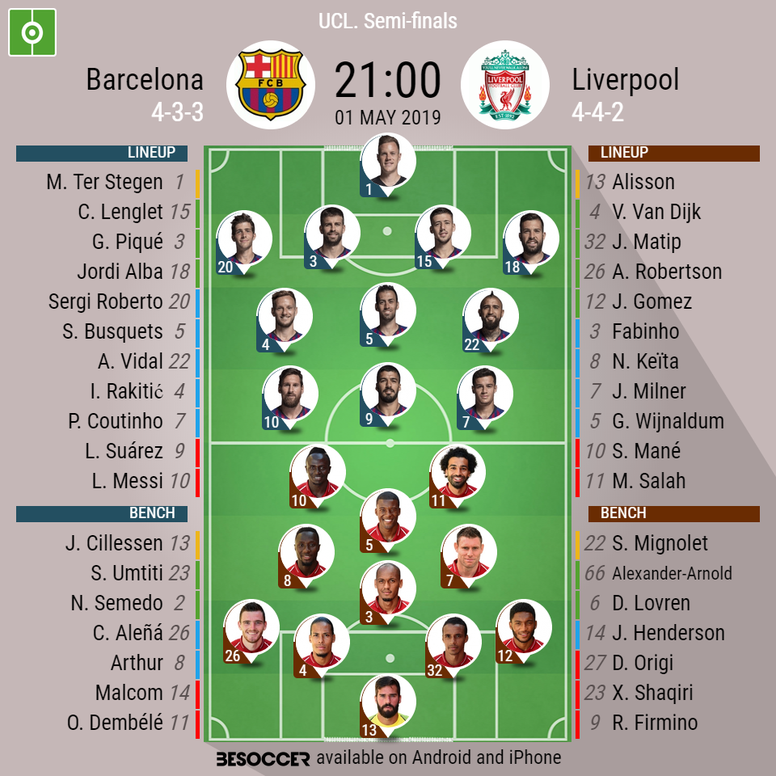 The semifinal first leg was played at the Camp Nou, the home of FC Barcelona; a tough, tough, stadium for any visitors. On 2nd May Jurgen Klopp's Liverpool visited Camp Nou with high spirits. Everyone had their eyes on this tie. Everyone knew this tie is going to be electric. With Allison facing Stegan, Salah Facing Messi and Virgil Van Dijk facing Pique. The whistle blew, the tie began, the roar started, and players started to fight for what they all had been waiting for years now. Barcelona with their shear calm and Liverpool with their absolute strength, it was intense from the very beginning.
An end to end game, no time to blink and Liverpool were playing with full confidence and giving Barcelona a tough time. But just over halfway through the first half, in 26th minute, Luis Suarez found that little gap in Liverpool's defense. He slides in, just touches the ball enough to open the scoring for FC Barcelona. Liverpool didn't look too concerned and stood to the ground and created some counter chances but couldn't pierce the gap. The first half ended 1-0.
The second half showed an even stronger Liverpool side which was too quick to bring the ball from defense to mid and from mid to attack. Barcelona was struggling to get as much possession as they wanted. Liverpool had their chances with Mane, Wijnaldum, and Salah all struggling to make most out of them. Marc-Andre Ter Stegen was too sharp in his post and no one was able to break the wall. He made some amazing saves and had he not, Barcelona would be in quite a bit of trouble. Just when it was looking like Liverpool will get one to equalize, Liverpool stumbled and conceded another goal. At 75th minute, Suarez hit the post and ball landed to Messi who made no mistake to put the ball in an empty net to make it 2-0 for Barcelona. At this moment Barcelona got some pace in the game and was able to keep more possession.
In the 82nd minute, Liverpool's Fabinho blocked Leo Messi in the final third and got a booking for it. It was the moment that looked to be the difference. The following evidenced the difference between having a top world-class player in your team. The best free-kick taker of the season, the little magician, kicked the ball from around 25 yards out to the top left corner of the goal post and BOOOOM GOAALLLLL… No one could stop this strike and Barcelona were leading 3-0. In the final minutes of injury time, Barcelona had another chance to make it 4-0 but Dembele missed a sitter and the Match ended 3-0 in frustration for Liverpool. They surely played their hearts out but cannot make any impact on the Camp Nou and had to focus on the return leg with not many hopes of a comeback for keeping a clean sheet while scoring 4 goals against Barcelona is next to impossible. But perhaps not entirely though.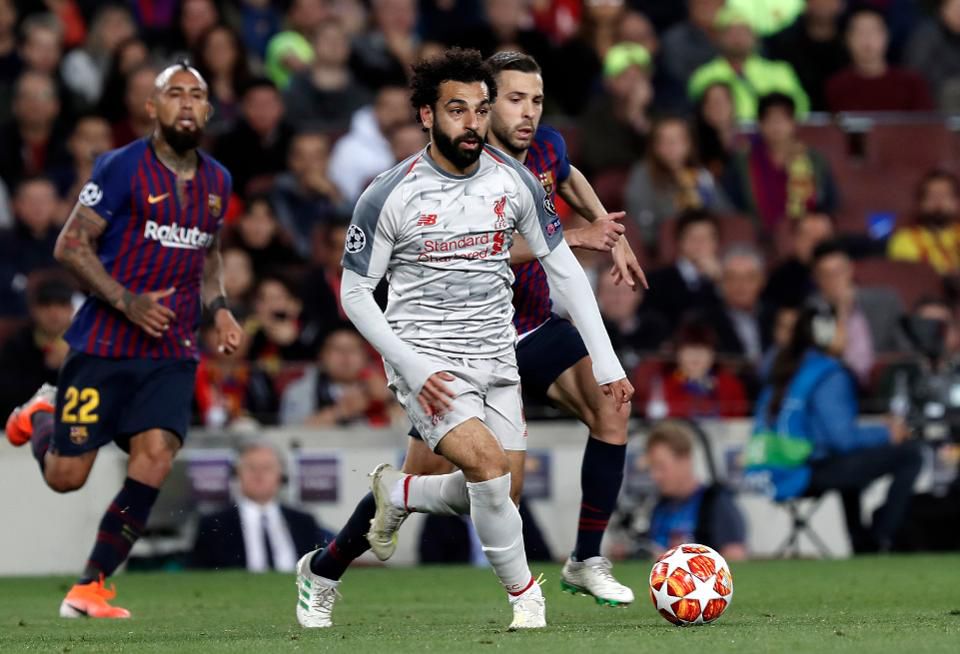 The Remontada 2019
8th May 2019, everyone has eyes at Anfield, a stadium that is not liked by the visitors. It is jam-packed; all fans are cheering and singing, "You will never walk alone". In all this heated environment, arrives the best team of the season, the team with a three goals advantage against the hosts. Oh! what a stage it is. With Mo Salah and Firmino out injured, it's a boost for the visitors and a thing to worry about for the hosts. All eyes on both the managers Jurgen Klopp and Ernesto Valverde, the players hit the field and the mighty Champions League music giving a thunder boost to the environment.
The referee whistled, the game started, Liverpool knew that they have a mountain to climb which may be rather almost impossible if they don't start at their best. It was bound to be a tough fight, as is mostly the case in a do or die situation, both teams fighting but Liverpool's confidence still seemed out of place. They were more aggressive, more focused, more attacking and eager to kick things off with an opening goal. And wouldn't you know it, all efforts of the reds were worth it when just in 7th minute, Liverpool got the much-needed early breakthrough. Ter Stegen saved the strike of Henderson but the ball falls for Origi who made no mistake in putting the ball into the net straight away.
In just the 14th minute Leo took his chance and stroked for the top left corner but he was denied by Allison once more; what a save! All this half everyone was playing at the top of their form. Both the goalkeepers were tested and both showed their class and the first half ended 1-0 in slight favor of Liverpool.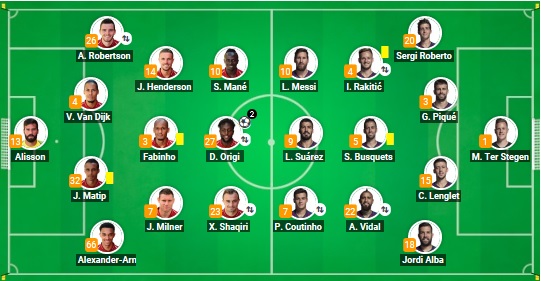 The second half began with even higher intensity with Liverpool leading 1-0 but Barcelona leading 2-0 on aggregate. Both teams playing end to end football with quick counter-attacks and some quality football to witness.
In the 54th minute, a deflected low cross landed to Wijnaldam who made no mistake in netting it with one touch, down in the center and boom, Liverpool is back in the tie and leading 2-0 at home. The crowd is roaring, the atmosphere is heated and Barcelona gets a chance to attack, this time Luis Suarez with a strike stopped by Allison. Liverpool again proceeded to stabilize and started to keep possession. This time Barcelona were really struggling to stop Liverpool.
Just two minutes after the second goal, Wijnaldom jumps high and successfully heads the cross from left-wing into the nets and the Reds are completely into the game with tie level on aggregate 3-3. The whole world was shocked, the mighty comeback is right insight. Now, they just need one goal to cast their name in the final.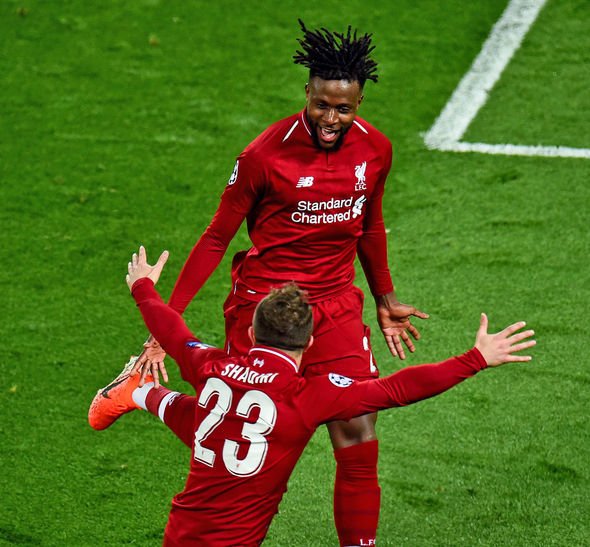 Here is when Barcelona are torn apart, they almost lost all hope and were down in spirit. Leo Messi even got a Free Kick in 64th minute but he couldn't make anything out of it. His magic failed him at this much needed moment when all eyes and all the hopes are tied to him. With three goals already scored, Liverpool never looked like settling for a steady flow of the game. They never looked like tired, they were still fighting and now, they were in high spirits and could, now, smell the win.
Their defense, mid and their attack, all performed their hearts out and they knew there will be another chance that they need to take 100% from it. Leo Messi got another chance denied by Allison. There is the chance that Liverpool was waiting for. At the 79th minute, Liverpool got a corner and somehow the Barcelona team turned off and Alexander-Arnold took the counter, on the ground, quickly to Origi who quickly reacted to the pass and kicked it into the net. The whole world was shocked by what they had just witnessed. The goal by Origi was the fourth by Liverpool. History had been made at Anfield. The Remontada is here. Liverpool won the Tie 4-0 and 4-3 on aggregate and are going to the UEFA Champions League Final 2019 at Madrid.
Liverpool's manager Jurgen Klopp completely deserves the credit for the game, how his players fought their hearts out as a single unit. Jurgen Klopp gave emotional interview after the as even he cannot believe what his boys just did against La Liga Leaders in the UCL Semifinal stage.
"It's really too much, its overwhelming", Klopp said
He continued, "You are not allowed to concede against the best team in the world and you have to score! Winning itself is difficult but winning like this, I don't know how the boys did it. It was incredible"
Jorgen Klopp's men have qualified for the UEFA Champions League final second time in a row but of course, this time, it's a Miracle. They will be playing the UEFA Champions League Final in Madrid on 2nd June 2019.