'Mighty Hash' says goodbye after a glorious career. A career spanning over 15 years, that included 349 international games and an aggregate of 18,672 runs.
Cricket not only bid farewell to one of its greatest batsmen, but one of the finest human beings to ever step into the arena.
Hashim Amla was the latest to announce his retirement which has raised many questions for the Proteas in times of panic and difficulty.
Looking at the bigger picture, first de Villiers, then Steyn, and now Hashim Amla retiring. And all in the space of a couple of years, which has left South African cricket with a massive void to fill in their wake. We often criticize Pakistan cricket and its system that it doesn't train or look for backup players once the big stars are unavailable. That they don't train future captains by appointing them vice-captains who could take Pakistan cricket forward after the retirement of the current greats. But has South African cricket prepared for the transition that is to be done? Do they have the talent and the resources? Do they have the players who could replace these humongous names?. Certainly, the results of the World Cup tells a different story. Let's look at what these three players meant to their cricket.

South Africa has been ruling the cricketing world for the past 2 decades. They may have not won many trophies, but their record in bilateral series, especially away from home, has been second to none. Winning the test cricket mace and having players holding the top positions of batsmen and bowlers rankings have been some of their most notable achievements. Hence, they have always gone into ICC tournaments as favorites, not winning them is a different story.
South Africa Test cricketer (by number)

295- Hashim Amla
296- Ab De Villiers
297- Dale Steyn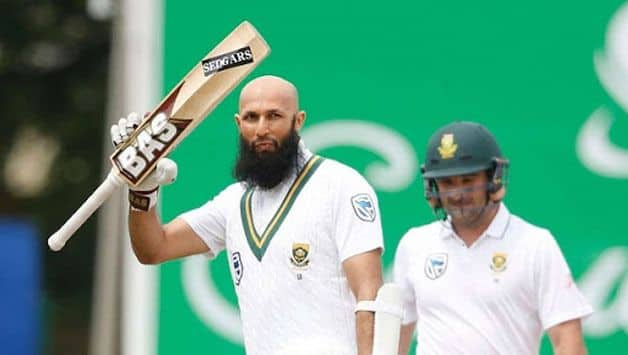 Surprisingly, these three legends made their Test debut in the space of two weeks in 2004. Ruling test cricket for over a decade and retiring like dominoes. One falling after the other. Even more frustrating was the way in which they all had to say goodbye. First of them was Ab De Villiers, a player of his caliber, an entertainer, an icon should have had a more respectable farewell, but it was amidst confusion and scandals that he had to retire, still playing t20 leagues around the world.
The current world Cup Saga would be one he would like to forget. An event which would be remembered as a disrespectful one when he reflects back on his career. After back to back losses to the African team, almost at the brink of elimination from the tournament, ABD took on twitter and announced that he was ready to come out of retirement and be available for immediate selection to help his team make a comeback, but this offer was rejected by the board and the coaching staff which was fair enough.
Next was Dale Steyn, 'Styen Gun'. What an illustrious career he had, ruling the test bowler rankings for more than four years. South Africas highest wicket-taker, it could have been so much more had the injuries not stopped him. He made a promising comeback for the world cup, giving his fans hope. But he was ruled out in the initial stages due to a shoulder injury. Likewise, Hashim Amla, a player who felt like would never be out of form, such skill, such finesse, just couldn't find his touch is the recent year. The selectors, the fans, ABD and his team members always hoped he would go big in the world cup, so they carried him. Alas, he couldn't rise up to the expectations. Thus realizing it was time he gave someone more deserving a chance by stepping down.
All said, where does Cricket South Africa go from here? They do have the players capable of replacing these heavyweights. The likes of Rassie van der dussesn, Aiden Markram, Lungi Ngidi, all have shown promise. But did Cricket South Africa miss a trick here? Were they prepared for such a sudden transition?. Maybe all three players retiring way before their debacle was a surprise for them and they were not ready with a plan.
What does this mean for South Africa? Such a brutal force in the cricketing world, always amongst the top three teams. Would they become like the West Indies, still struggling to get back to the top even after decades? Or would they be as lucky and smart as the Aussies? Who had faced such transitions after the 2007 and 2015 world cups and still continuing to be one of the best teams in the world? Only time will tell. But we do hope that for the sake of the beautiful game, they continue to give us players, moments and memories we could all cherish.