Amazon Air Fryer searches are breaking the internet. Amazon has accidentally listed a 44£ Air Fryer at a whopping 3.99£, here is the link to that 4.5-liter RUXINGGU Air Fryer, but it is no longer working, unfortunately. This amazon air fryer was present on a sales page. Many are aware of these Amazon sales pages, but giving things for almost free made people rush to it. And as the news spread all over the internet, Amazon had to take action to avoid the bankruptcy of the seller, and it has taken down the link to that store. The fryer features a 30-minute timer and is easy to clean and maintain. It includes special modes of frying like chicken, steak, chips, fish, shrimp, and even cake.
The prices of Amazon Air Fryer dropped by 92%. However, this is not the only place to find cheap products on Amazon. Amazon provides cheap products in various products categories at very low prices at Amazon Warehouse. There you can find slightly used, returned, or sometimes brand new products. And the products may include toys, books, DVDs, Clothes, Footwear, Eyewear, etc. Check the list: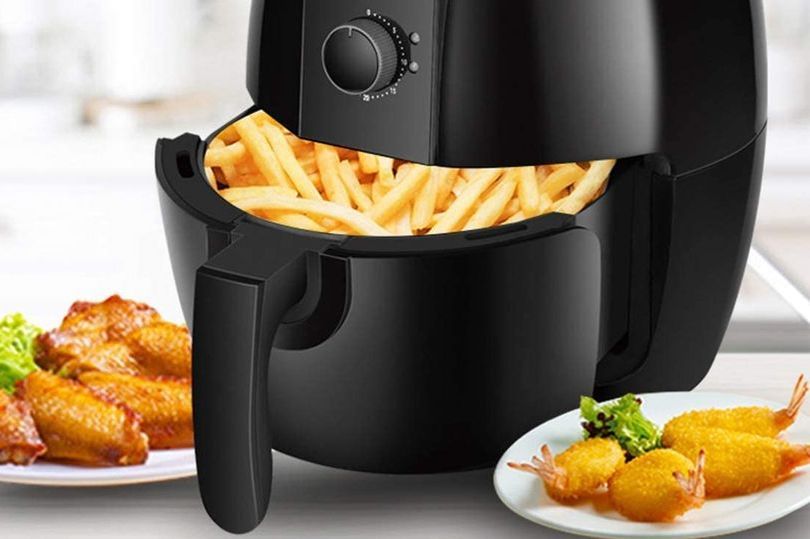 Featured Toys & Games
Garden & Outdoors
Phones & Accessories
Featured Toys & Games
Video Games
Featured Large Appliances
Back to School store
Home & Kitchen Appliances
Stationery & Office Supplies
Featured Furniture
Amazon air fryer – Orders Cancelled
Here are the emails that customers received after they felt happy ordering an air fryer for 4£. However, their happiness didn't last long. And, the company emailed them the bad news.
As we wrote earlier that the page was removed, now we have confirmed the news that Amazon has sent emails to various users and has canceled their orders. Additionally, the company has told the customers about their amount refund within 2-3 upcoming days.
"Any payment that has been made on this order will be refunded within 5-7 business days. If you're still interested in this item, please search for it again on Amazon.co.uk"
"We've included your order details below for reference. We value you as a customer and hope you will continue shopping on Amazon.co.uk"