In recent times, we've seen technology turning homes into smart homes!
But it's not just redefining how our homes work, but also the way they're constructed.
Construction technology has made its mark already and is all set to take the world by a storm.
From drones to AR to 3D printing, recent advances in the construction sphere involve the adoption of new tools and technologies. And this has spurred massive improvement in terms of efficiency, productivity, and safety.
Let's dive deeper and uncover some of the ways technology is revolutionizing construction as we know it.
1. Drones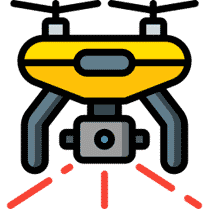 What is quicker and more accurate than on-ground site surveys?
Drone-supported ariel surveys!
Like many other industries, drones are making a paradigm shift in modern construction. In fact, drone use in the construction industry has marked a staggering 239% growth in the past few years.
The reason behind it?
For one, what's done by a team of 4 or 5 can be handled with just one drone.
When coupled with high-resolution cameras, they can render interactive 3D models and allow taking volume measurements convincingly.
The icing on the cake is that you can use drones to monitor the progress of on-site workers.
2. Building Information Modeling (BIM) Software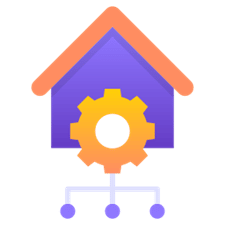 Traditionally, construction professionals would create 3D models in bits and pieces. The problem with this approach was stitching them together, which made the whole process complicated.
With tech evolution, this is no longer a challenge thanks to Building Information Modelling (BIM).
BIM gives a common platform to architects, engineers, real estate agents, and other construction stakeholders.
It allows the planning and designing of multi-staged projects in a shared digital space, which streamlines the process and increases efficiency altogether.
What if you could transform BIM data into a three-dimensional space? With AR and VR, it is well within reach!
3. Construction Wearables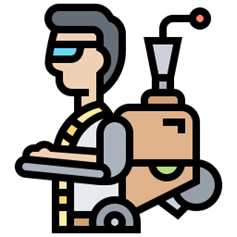 Construction is a risky and strenuous activity to get involved in. From falls and slips to machinery accidents to electrocution, the average worker is exposed to various on-site hazards.
The good thing? wearable technology is here to ease off this concern or remove it altogether.
Starting with a few gadgets making a difference, we have a smart hat and smart boots, affording functions that were once unimaginable.
Take for example 'Communicator' by Guardhat Inc. It allows for hands-free operation, Wi-Fi and GPS connectivity, real-time location tracking, presence detection, and more.
On the other hand, smart boots by SolePower aim to improve workplace transparency with real-time insights, situational awareness with automatic alerts, and compliance with on-point monitoring.
2. Augmented/Virtual Reality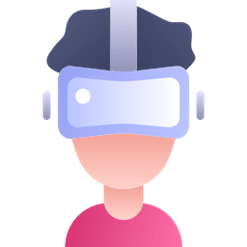 For the uninitiated, virtual reality (VR) offers a simulated environment, which is usually disconnected from actual reality.
By contrast, augmented reality (AR) is the mixed version of reality, where computer-generated images are mapped in your field of view.
By now, you must've already guessed how these two technologies could be useful in this context. If not, let me break it down for you in one word – visualization.
Imagine having a constructor wear a headset and see every detail of a planned-out room. Or maybe project a tablet against a plain wall and find its construction plan on the screen.
The implications are massive, but two things are for sure: enhanced coordination with designers, consultants, and construction, as well as a slim margin for errors.
5. 3D Printing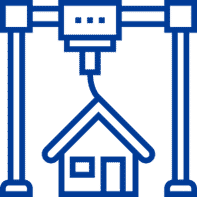 Granted, we are still a long way from the 3D printing of full-scale homes. However, the Los Angeles-based startup, "Azure Printed Homes", is taking things up a notch with their 3D-printed tiny homes.
Azure is using recycled plastic to 3D-print backyard studios and ADUs, with a starting price of $25000. Pretty cool, right?
So, how would 3D printing be a game changer in house construction?
One, it uses material efficiently, which keeps material wastage under control. Other than that, it is much quicker than conventional manufacturing, which significantly reduces construction time.
6. Artificial Intelligence and Machine Learning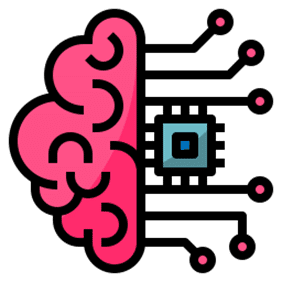 For the uninitiated, Artificial Intelligence involves computer programs making human-like decisions without human dependency.
On the other hand, machine learning is about learning and adapting using a complex algorithm that interprets patterns in big data sets.
Both AI and machine learning are all set to reshape the construction industry in terms of improved safety, decreased costs, and better design.
For example, the combo could be used to assess on-site photos for risks and protocol violations, inefficiencies in the process (including better solutions), and suggest smarter design aspects.
What's Ahead?
Construction tech is becoming a major highlight of the present time. The best part?
The future holds far greater spectacles—self-healing concrete, modular buildings, and exoskeletons, to name a few.
Based on Deloitte's 2022 Engineering and Construction Outlook, 76% of the executives indicated an interest in digital technology.
So, if you want to keep pace with the rapid transformation in this industry, investing in the latest construction tech should be your move!